100 years of sex: std posters through the years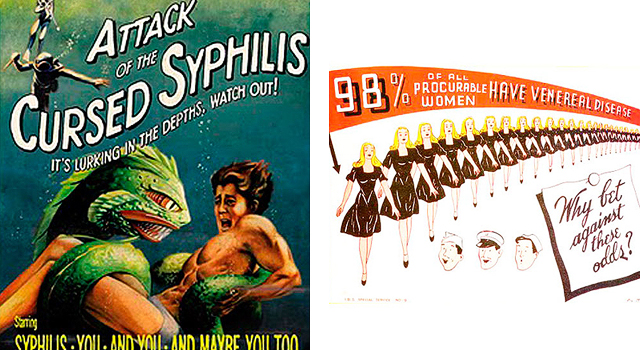 The San Francisco City Clinic is marking its 100th anniversary with an online exhibition of 100 safe sex posters from the past 100 years. It's really illuminating to see the diversity of approaches–friendly, funny, sensationalist, solemn—and how they illustrate our changing attitudes about sex and sexually-transmitted diseases.

Some of my favorites from the collection:
A few of the posters are decidedly cheerful (in aesthetic, at least):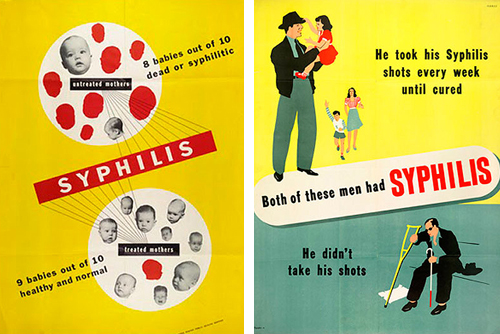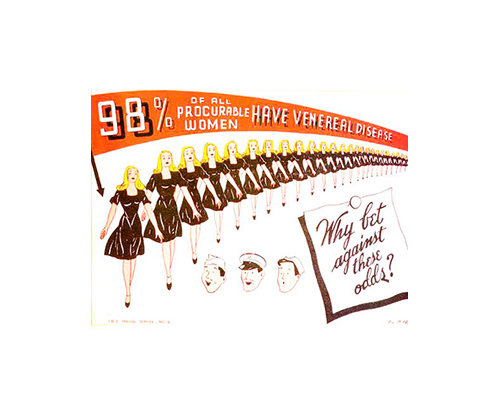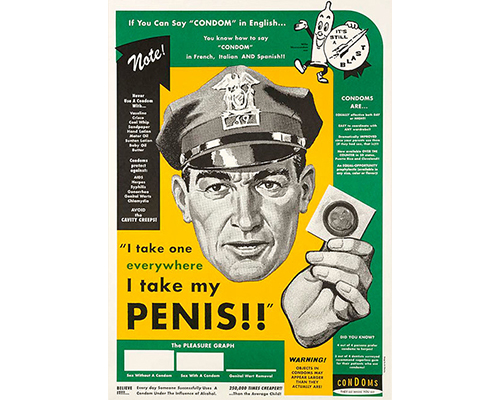 There are quite a few bizarre posters in the collection: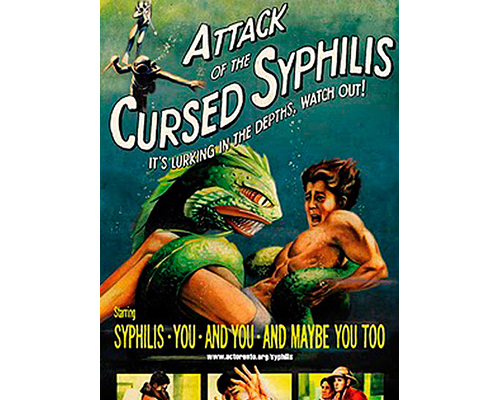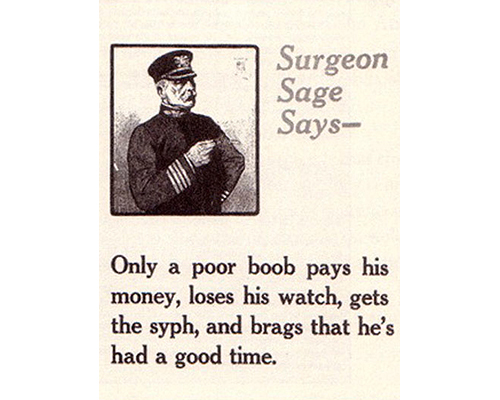 Lots of great graphic design and illustration, ranging from old-fashioned Americana to a more stark, Soviet look.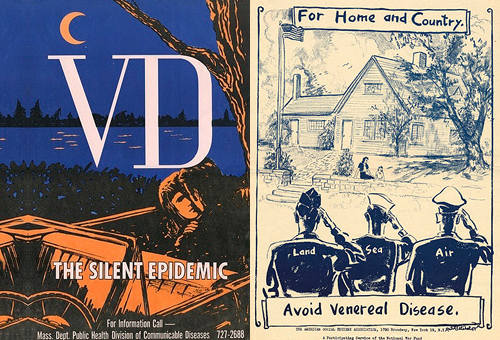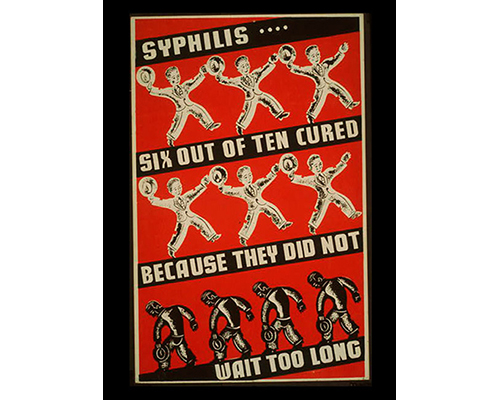 Lots of patriotic overtones as well: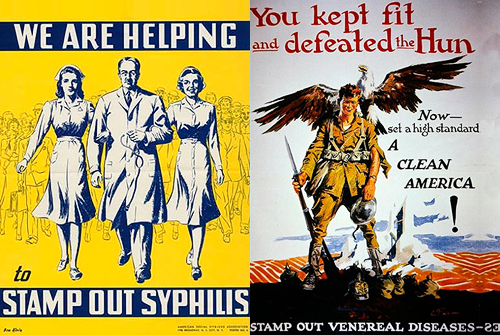 Charmingly racist (but patriotic!) WWII posters: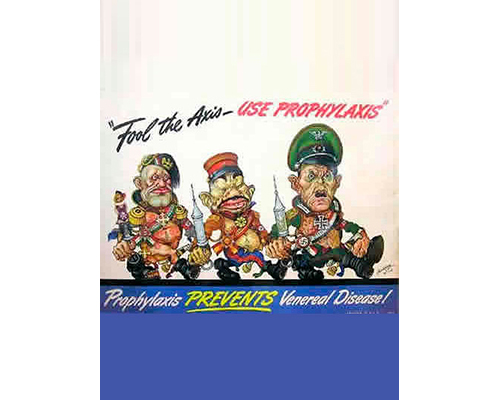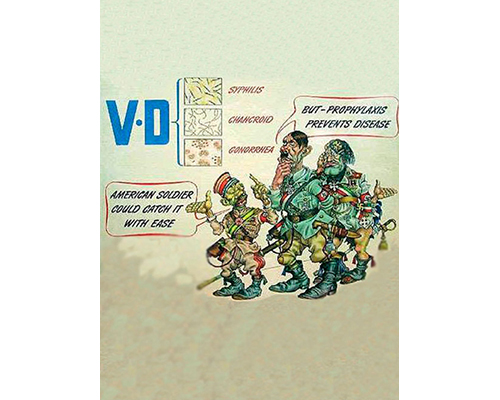 Often women (especially prostitutes) are painted as monstrous, devious, and dangerous.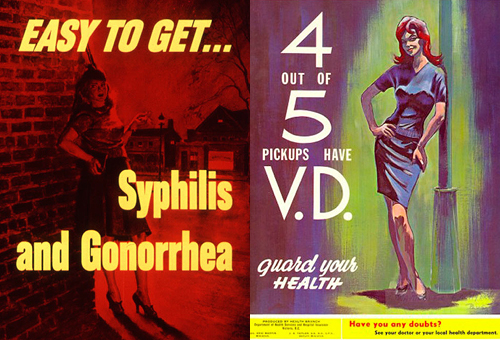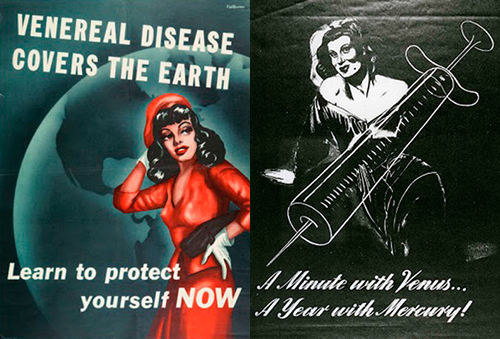 Although some posters take the opposite approach: don't get an STD and pass it on to your poor, innocent wife.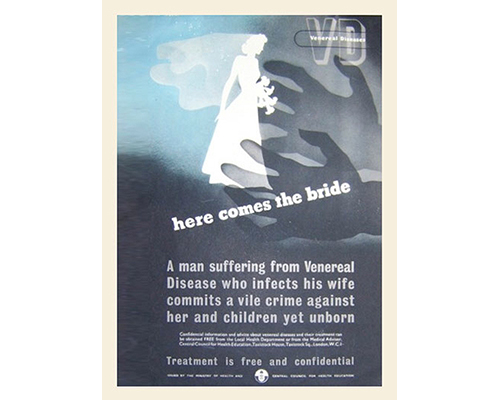 {Found via Vintage Ads}