antique tarot and playing cards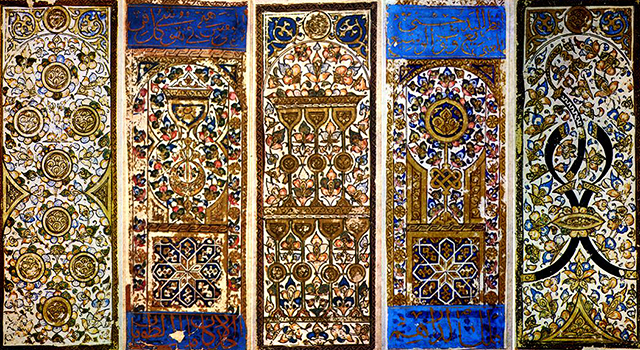 I was searching for photos of a certain tarot card deck and I ended up on the World of Playing Cards site. It's a treasure trove of images and information about playing cards through the ages (well, since they were invented in the 14th century).
From the site: "Playing cards give us understanding of characteristic features of periods, ideas, beliefs and experiences of people in the past, reflecting past eras and ways of life. They are a lesson in craftsmanship and the assembly and combination of components and materials. They have been a focus for design, advertising or invention… a little encyclopedia of social history!"
I definitely recommend checking out the site's fascinating and well-researched articles on different types of playing cards and notable playing card creators. See below for some of the amazing decks I came across on the site.
15th-16th century Mamluk playing cards: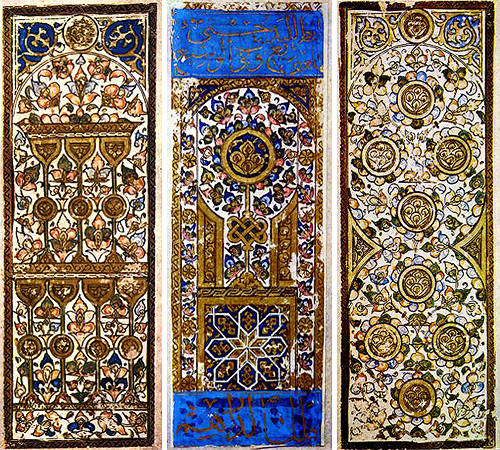 Flemish hunting deck, 1475-80: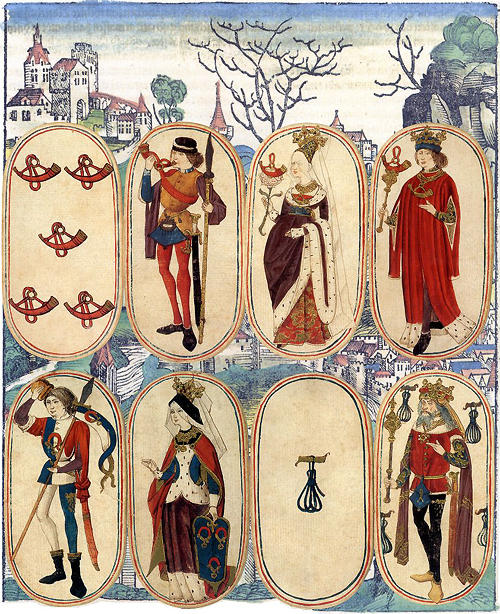 Jaques' Happy Families card game, with illustrations by John Tenniel (who later went on to do the famous illustrations for Alice in Wonderland), 1851: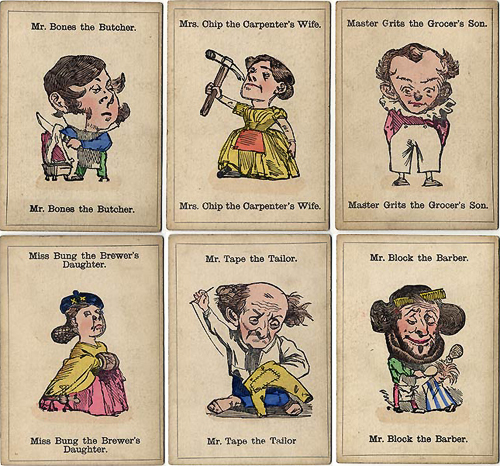 Chinese money cards, Zhejiang Wuyi United Printing Company: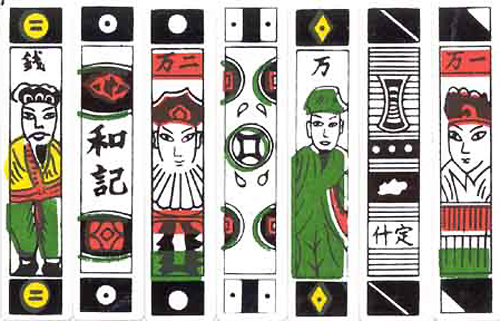 Deck from the liberation war against Napoleon, 1815. The different suits represent the different countries involved!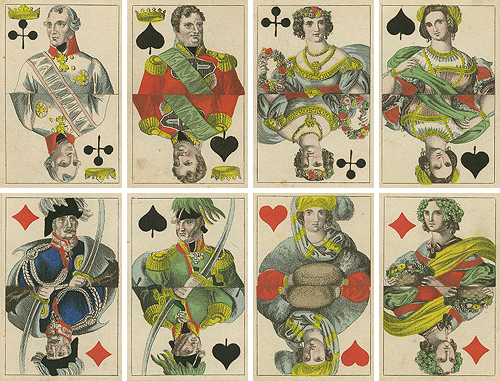 Metastasis "transformation cards" by John Nixon, 1811. Transformation cards, where the symbols on a deck's non-face cards were incorporated into an illustration or design, were popular in the 19th century. Nixon's Metastasis was the first complete deck of transformed cards. I think this—the idea of transformation cards, not this specific deck—might be my favorite discovery on the site.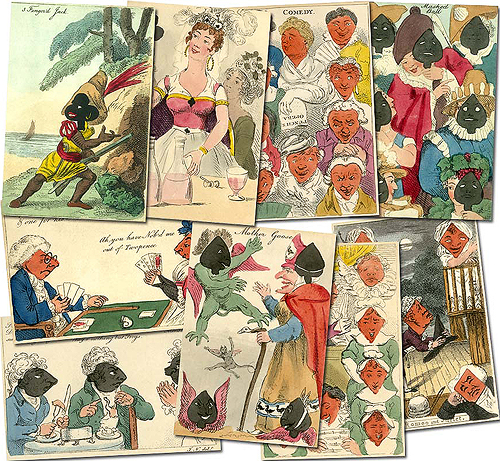 Verkehrte Welt Tarock by Christian Theodor Sutor, 1850: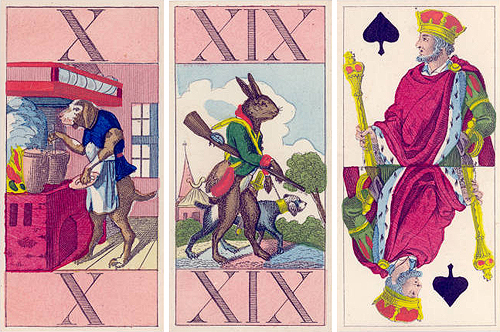 Mlle. Lenormand was a famous fortune teller, said to have once read for Napoleon. These beautiful cards, manufactured by Vereinigte Stralsunder Spielkartenfabriken in Straslund in the 1890s, are supposed to be a reproduction of the ones she used: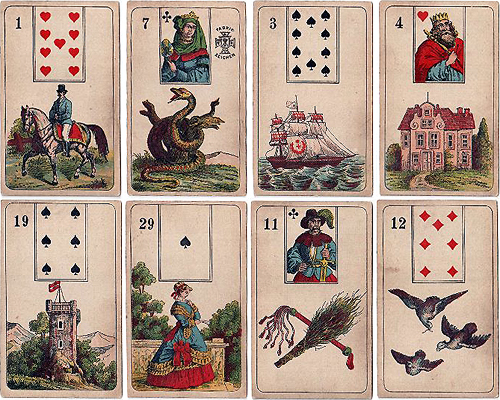 Baraja Taurina deck for Chocolate Angelical, manufactured by Simeon Durá in Valencia, Spain in 1916. Promotional card decks used to be way cooler, apparently: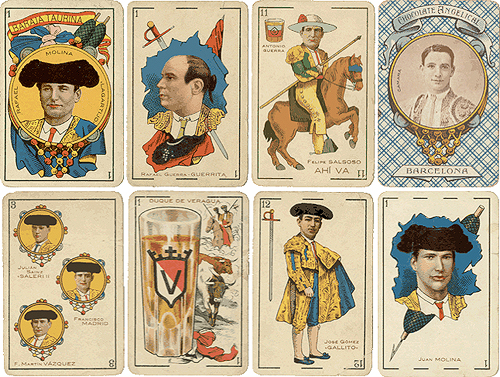 Victory deck by Friedrich Gotthelf Baumgärtner, 1815: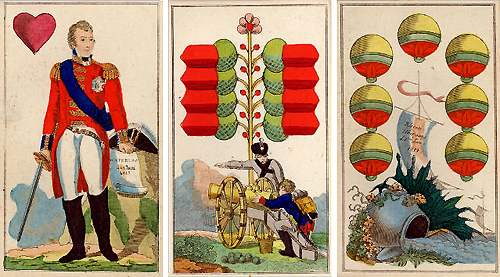 More transformation cards. These ones were manufactured by the United States Playing Card Company in 1895:
These ones were published by Ackermann in 1818-19: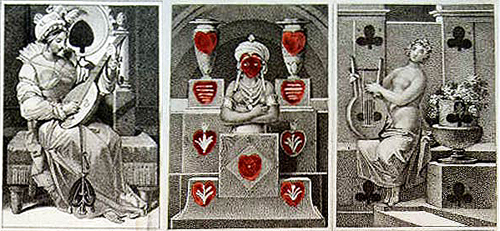 {All photos via World of Playing Cards}