awesome graphic design resumes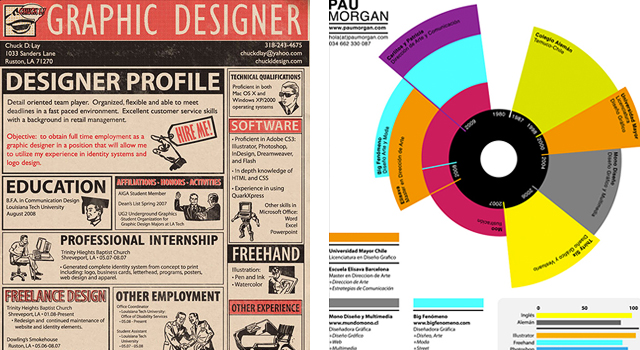 For the last few months, during my job search, I've been thinking a lot about resumes and cover letters. You want to stand out, but you have to do it within very strict parameters. Graphic designers get a lot more latitude with it, though. I came across a cool infographic resume yesterday and proceeded to spend way too much time combing the internet for more fun resumes.

Most of these are from Deviantart, with a few from Flickr. Click on the designers' names to see the full-size versions. Enjoy!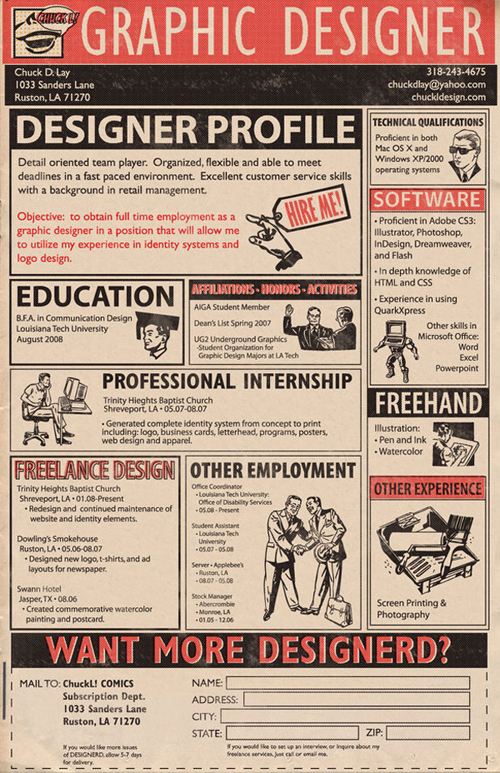 Chuck D. Lay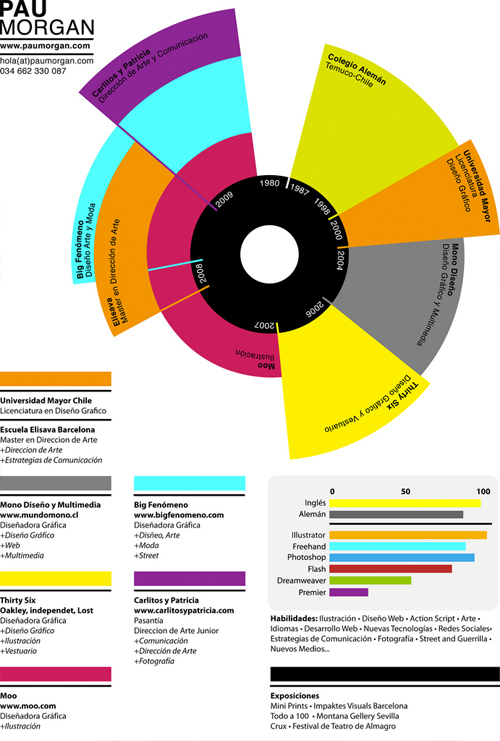 Pau Morgan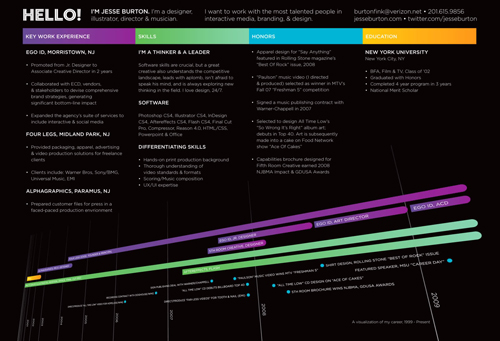 Jesse Burton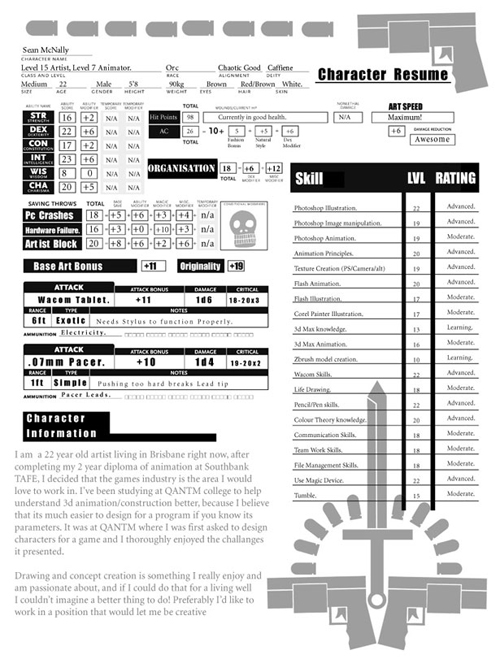 Sean McNally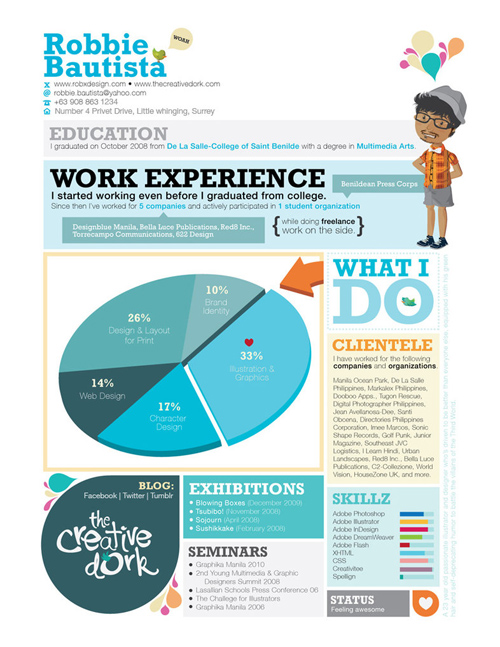 Robbie Bautista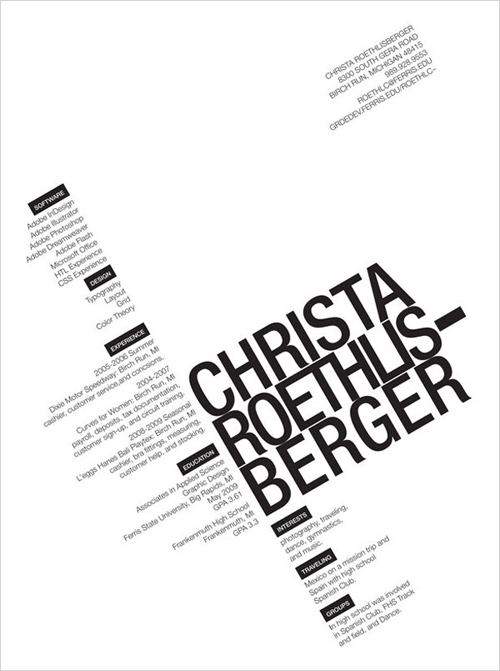 Christa Roethlisberger

Ritwik Dey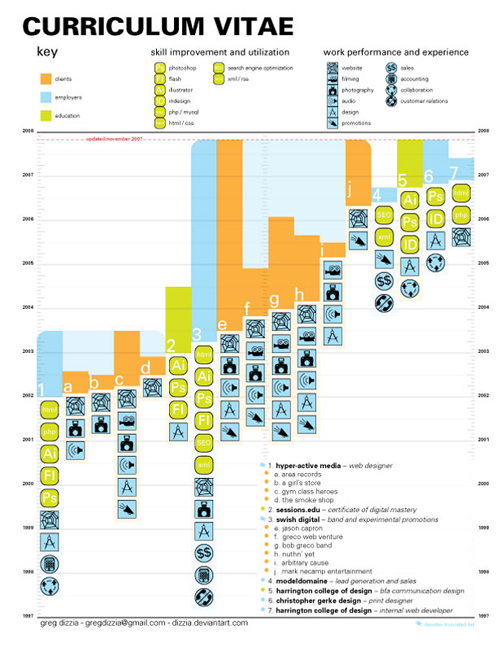 Greg Dizzia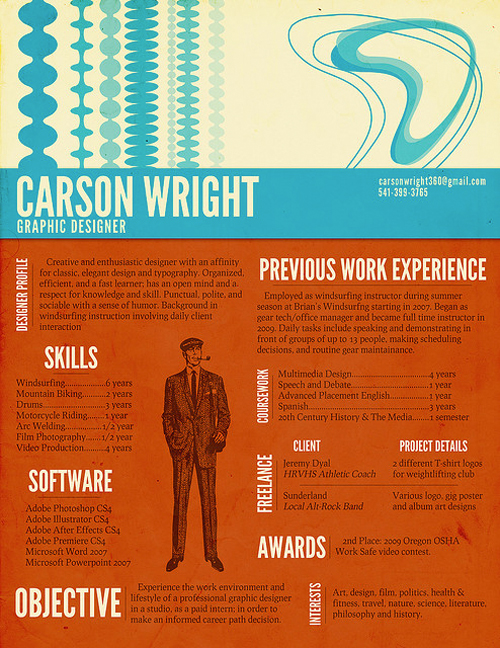 Carson Wright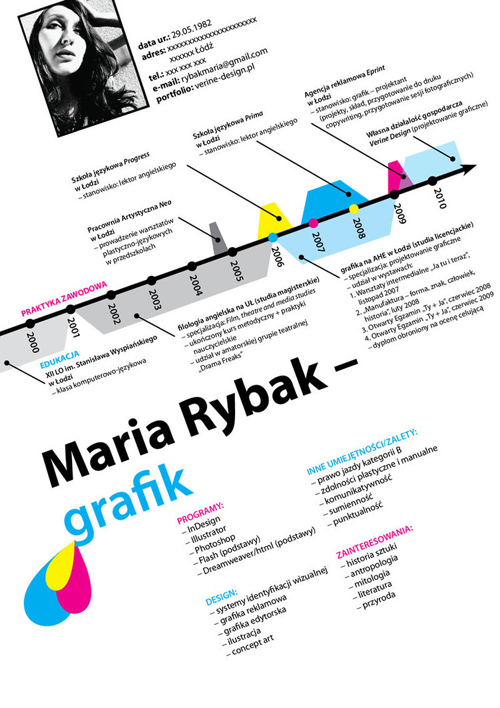 Maria Ryback