coralie bickford smith's great food covers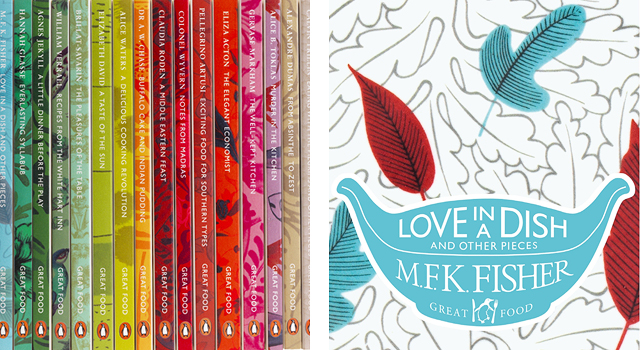 Coralie Bickford-Smith is a consistently brilliant book cover designer at Penguin Books. She's the creative mind behind their popular Hardcover Classics clothbound series. Now, she's created gorgeous covers for Penguin's new Great Food series, a collection of 20 books representing "the finest food writing from the last 400 years."

The cover designs are based on decorative ceramic styles from the time period when each book was written. It's such a thoughtful, beautiful way of representing each book's unique origins and character while maintaining a cohesive look for the series.
I also love how much thought has gone into the details. Creative Review got a closer look at some of the books (they're not available in the US yet), and the embossed lettering is so luxurious and just begs to be touched. Plus, there's an adorable special version of the Penguin logo, with the penguin dancing around with a knife and a fork. Some of my favorite covers in the series: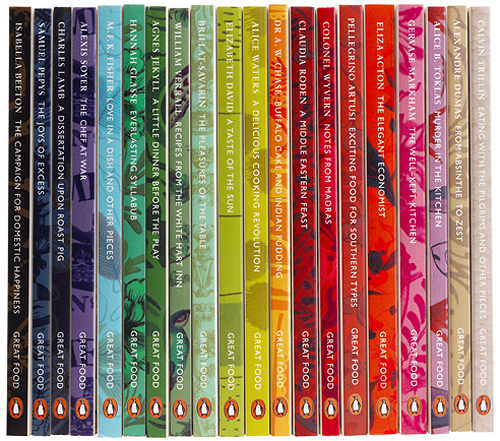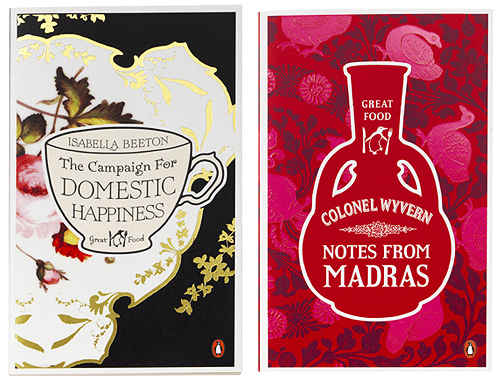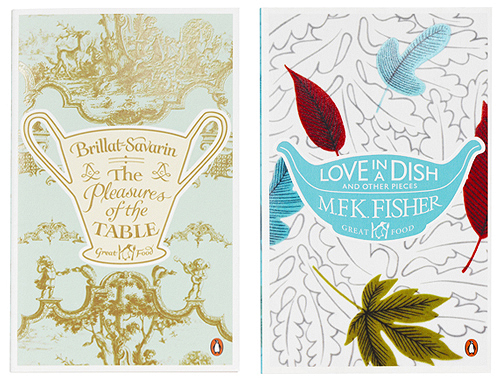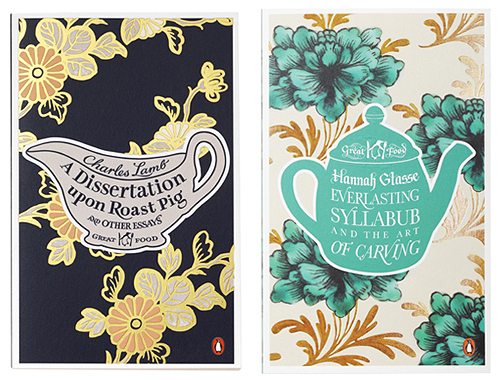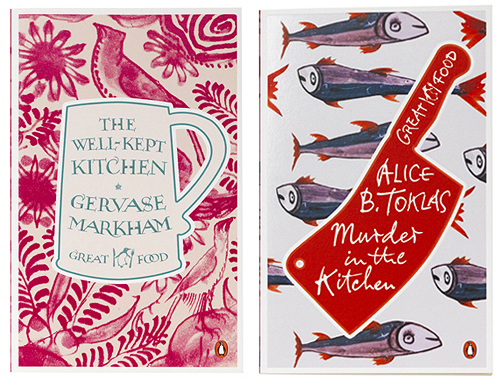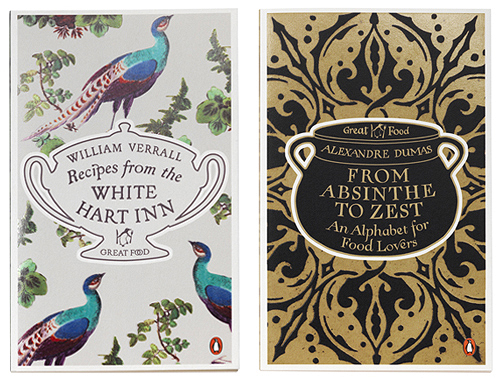 See the entire collection on Bickford-Smith's site.
Pre-order the books on Amazon.