der muslhaufen: armin blasbichler's south tyrol home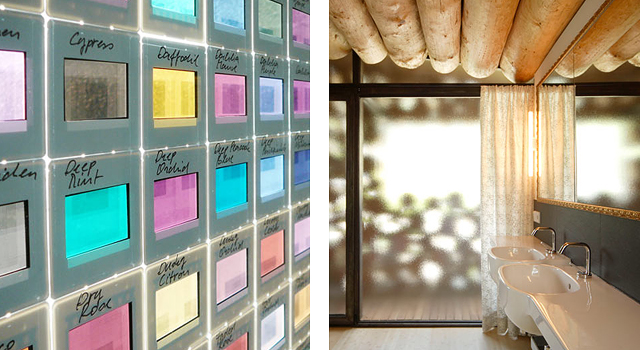 Architect Armin Blasbichler's home was featured on Design*Sponge recently, and I was blown away by its whimsical, clean aesthetic. I think that so often, spaces are really cool and modern but somewhat lifeless, or they're very creative but feel too precious/overblown to live in. This house has a wonderful balance of playfulness and minimalism.

I also love the beautiful effect of light coming through the logs on the building's exterior. Located in South Tyrol, Italy, the house is designed to resemble the traditional log stacks ("musls") of local fields.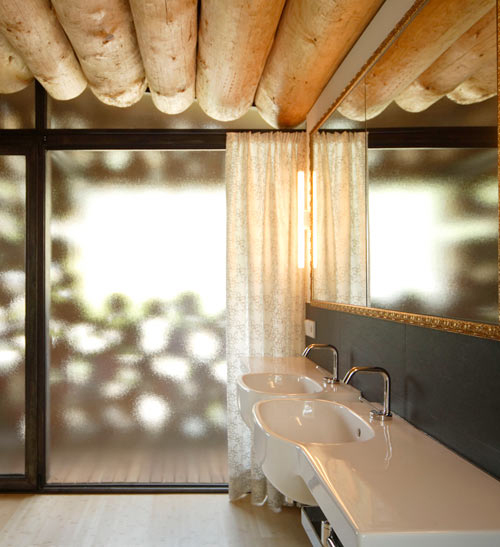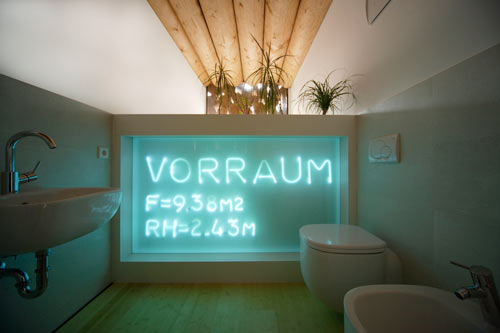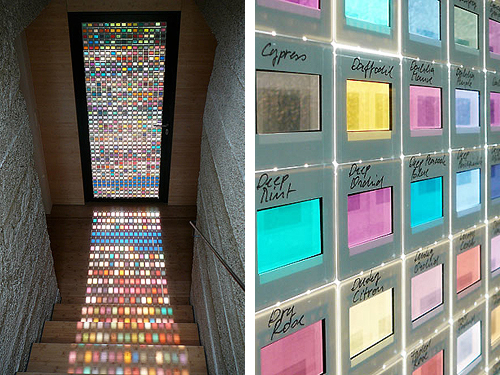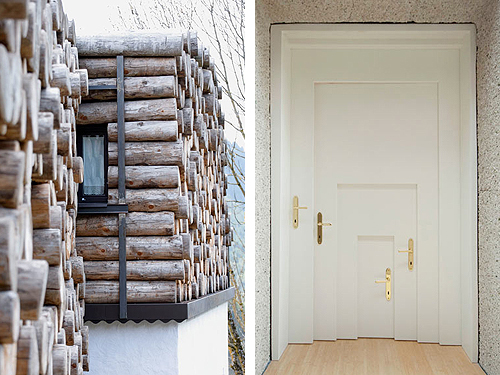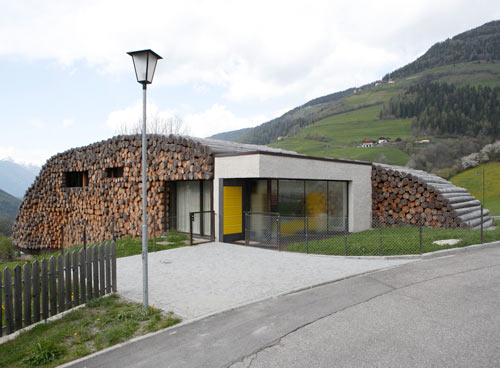 See the post on Design*Sponge for more photos.
{via Design*Sponge post by Sian Meades; photography by Ingrid Heiss}