enviably awesome business cards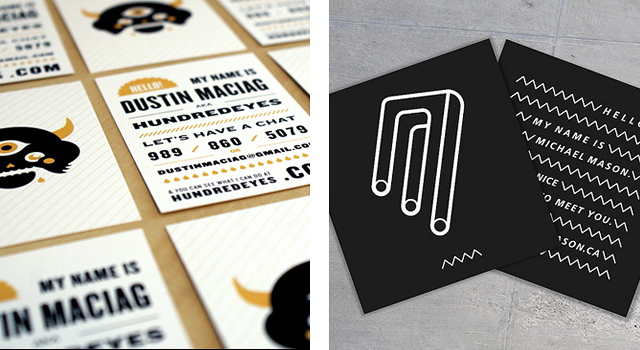 I'll know I've made it once I have a really cool business card. My obsession with business cards stems from high school, when my friend's older brother got a voucher for free printing and promptly ordered rainbow cards reading "Winner, Dreamer, Achiever." What can I say, I had excellent role models. Here are some fun and creative cards I found recently.

Love this Vampire Hunter business card – you can pop out the tiny stake to defend yourself in an emergency.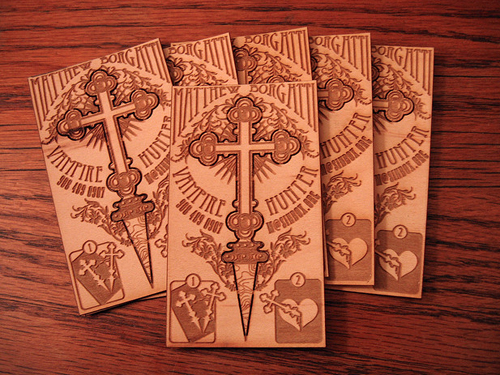 This one is so striking and beautifully designed: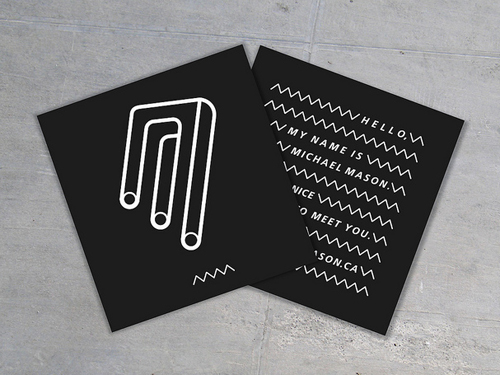 Love everything about this design:
Important Lego employees get these super cool "business cards," and they match the look of the business card to the person. New Life Goal. Seriously.
This card brings me back to school fairs and carnival games: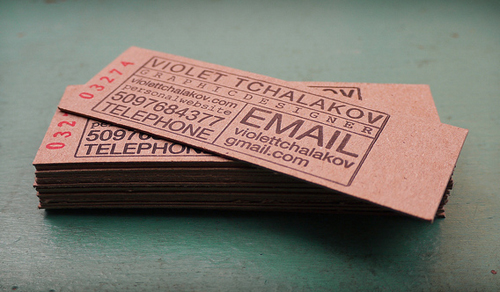 Word search! Playful and clean.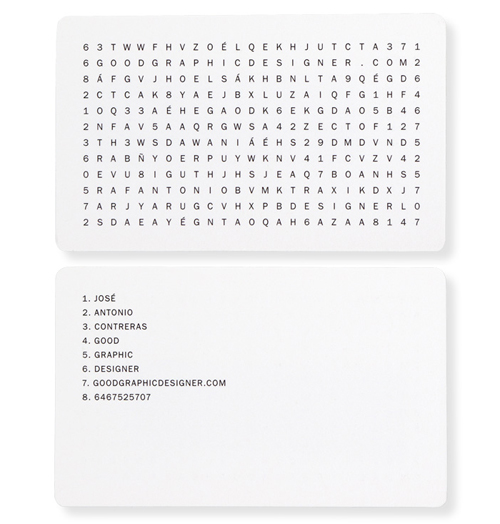 National Greyhound Adoption Program card designed by Laurie Demartino: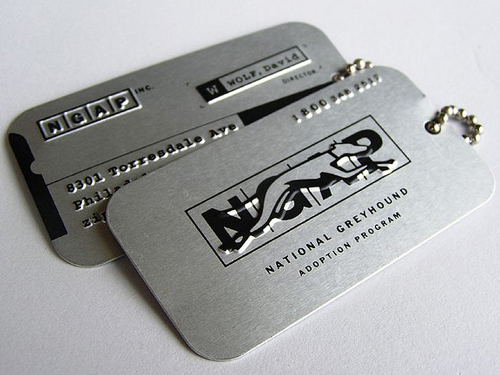 Interactive design with a great pop of color. By Junge Schachtel.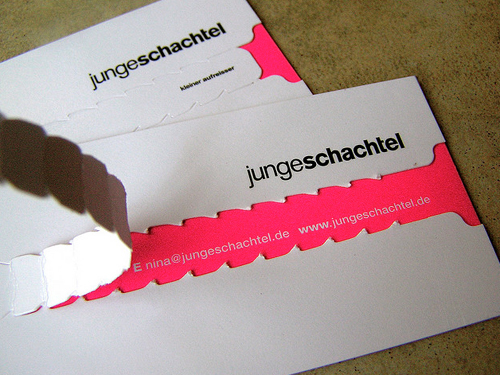 The employees at Dutch advertising firm Comsui can customize the front designs of their cards. Such a quirky, cool look and interesting color scheme. Designed by Wouter Haasnoot.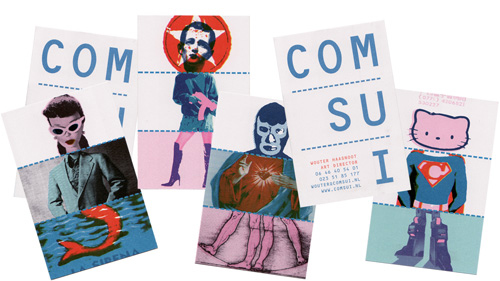 Love the typography and varnish printing (the glossy text on the black side) on these cards: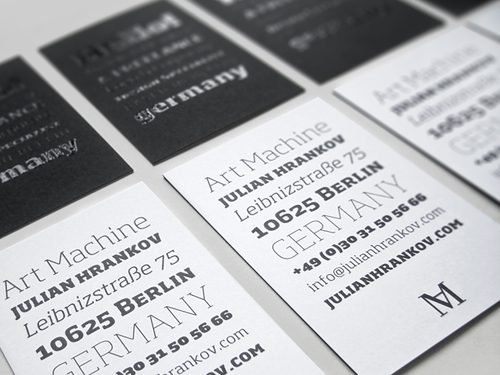 These cards by Tweedle Press are printed with 100% vegetable based ink on recycled, chlorine free paper.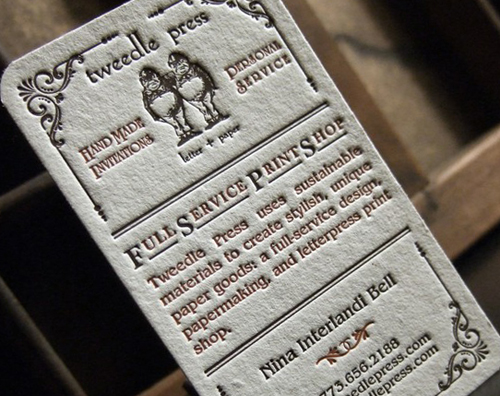 Another quirkily elegant letterpress design: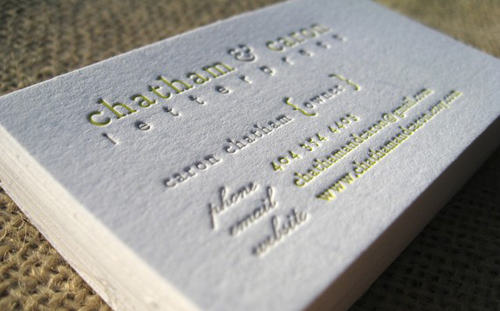 Witty financial advisor card by Rethink: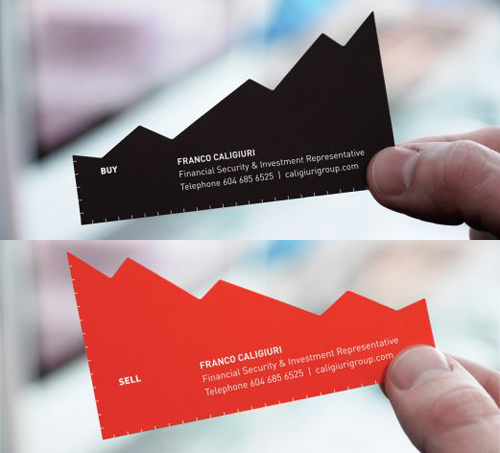 You can adjust your bike bolts/spokes and open a beer with this business card: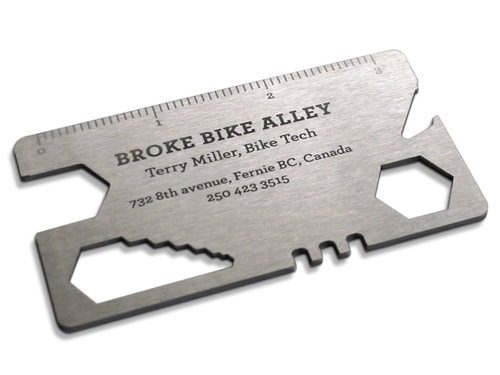 These cards have a fun pop-y, simultaneously retro and futuristic look: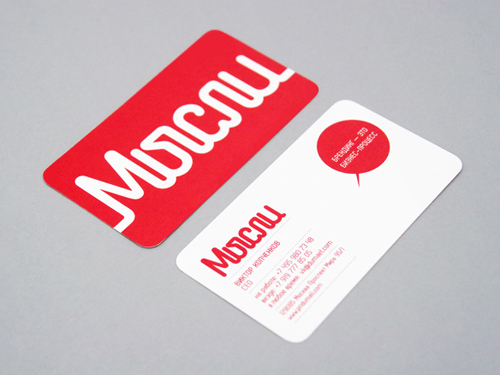 Lasercut Stainless Steel cards: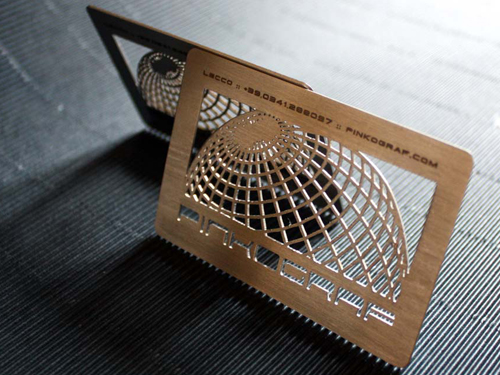 These cards are made with custom rubber stamps. Sort of a hassle, but each card is one of a kind, and the designers at The Lab can use different stamp pads and choose their own colors.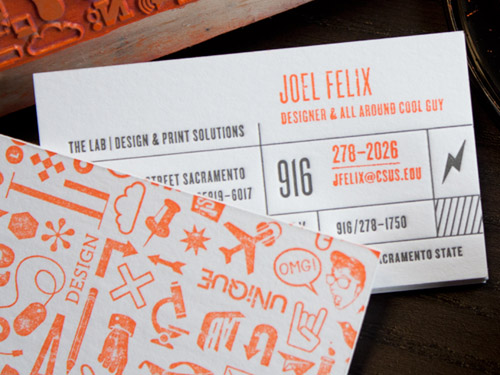 Dainty cards by Hammerpress (unrelated to Hammertime):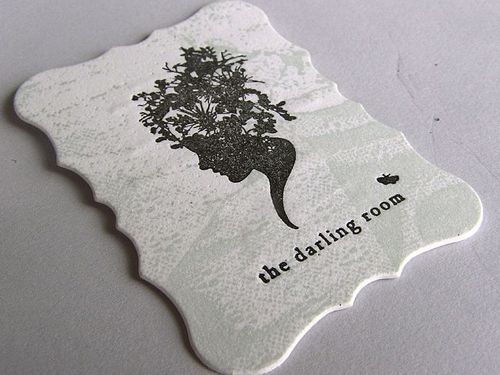 And finally, stationery package for sandwich shop La Charcuterie: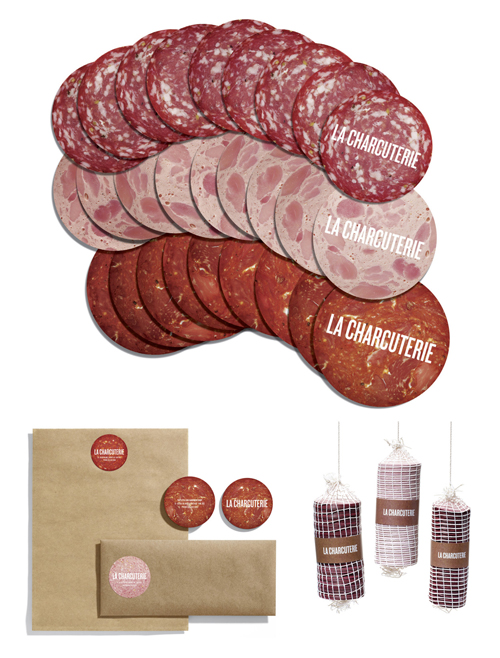 {Found some of the above cards via dailypoetics/flickr and slodive}