favorite illustrators: edmund dulac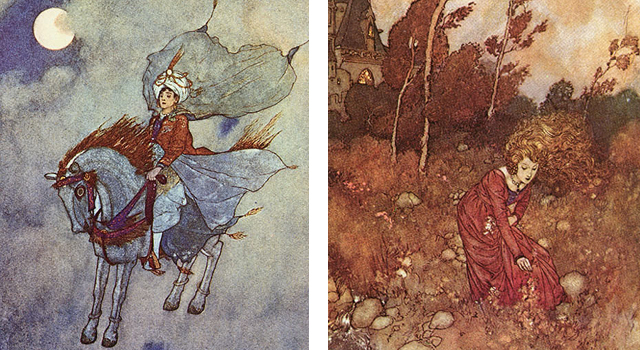 Edmund Dulac, a French illustrator, is my other favorite artist from the "Golden Age of Illustration." His lushly detailed illustrations have a beautiful and quietly haunting magical quality.
They are both intimate and grand, and while Dulac was clearly a master of traditional European styles, he also borrowed heavily from East Asian and Middle Eastern art (in a few cases perhaps a bit too literally). His works include illustrated editions of The Arabian Nights, Stories from Hans Christian Andersen, The Rubáiyát, and The Poems of Edward Allen Poe.