favorite illustrators: jen corace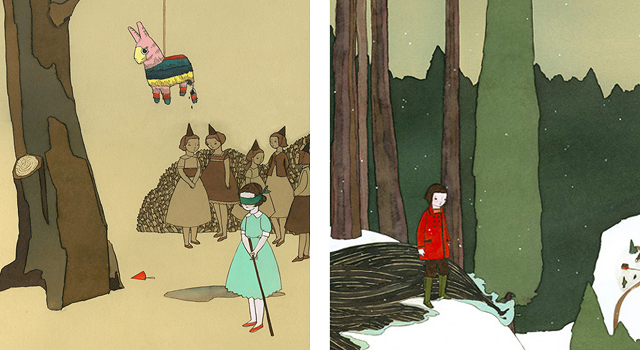 I'm simultaneously dreading the end of summer, and getting really excited for the fall. Not mutually exclusive! I get a bit emotional at the beginning of September, since I'm still wired to have those first day of school jitters and it's weird to not be preparing for a new school year. Anyway, with all my nostalgia bubbling up and fall fast approaching, I can't get enough of Jen Corace's lovely paintings and illustrations right now.

They feel quite autumnal, with their earthy colors and forest scenes, no? I love the sweetness and whimsy combined with dark humor and, in some pieces, a haunting sense of loss.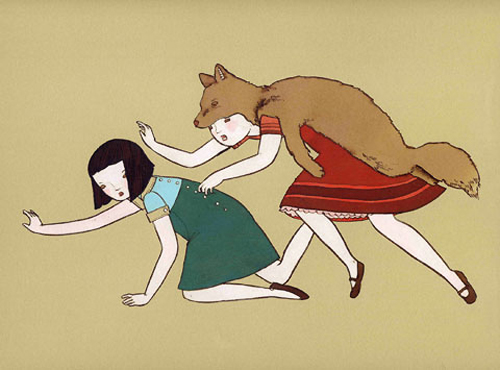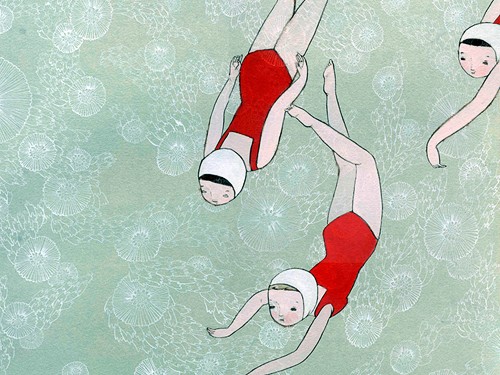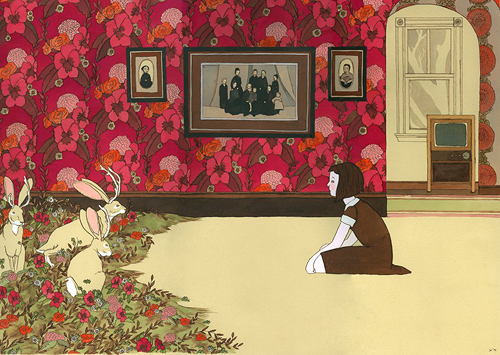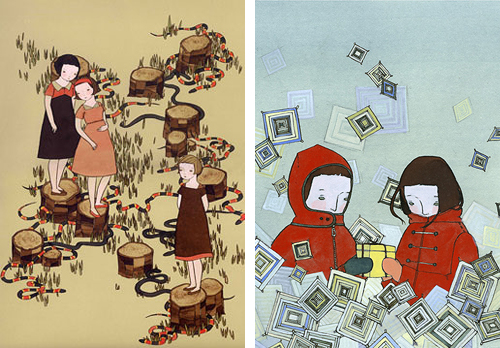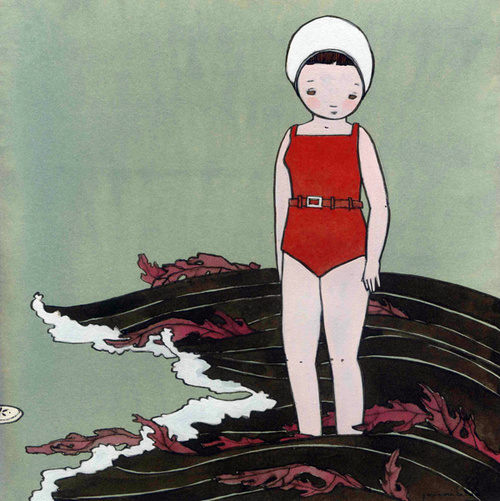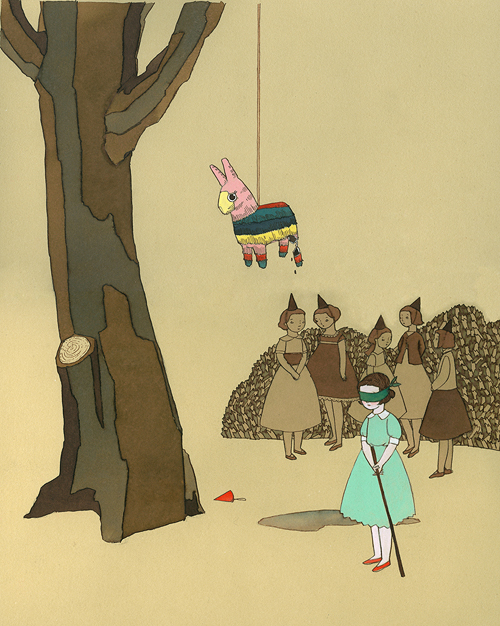 All images via JenCorace.com.