glass art by the crystal chain gang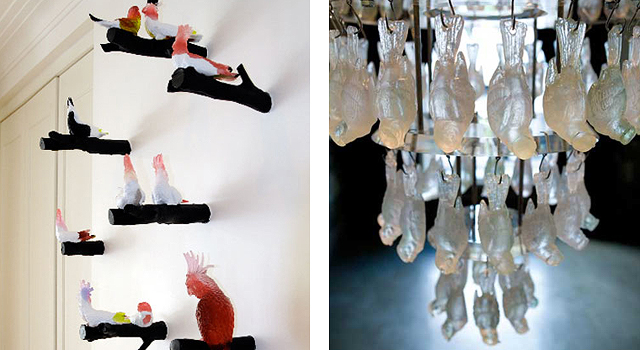 I saw the Crystal Chain Gang featured on Designsponge last week and was blown away by their gorgeous work. I love unique glass art, and the colors and detail in these pieces are amazing. The projects are also based around really interesting concepts and stories.

See some of my favorite pieces below.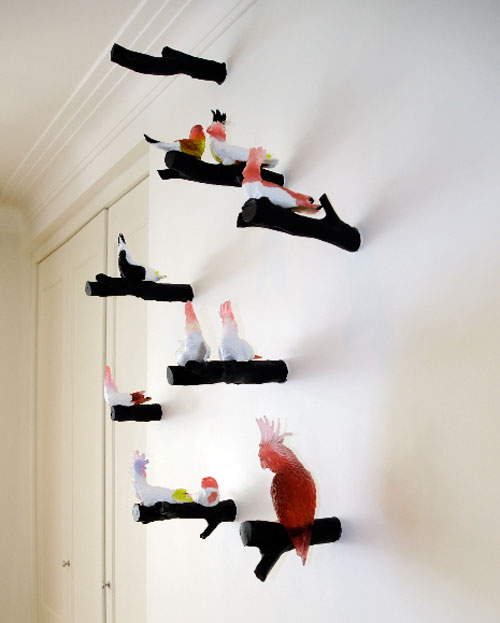 Gorgeous custom chandelier: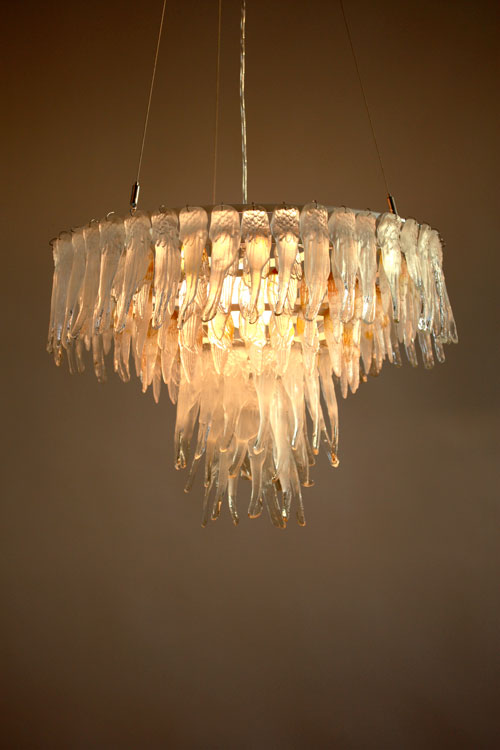 In this detail shot you can really see the beautiful gold-tipped effect: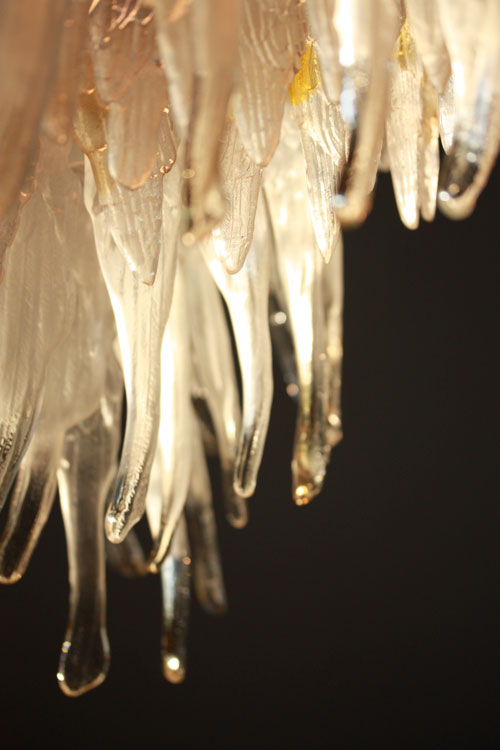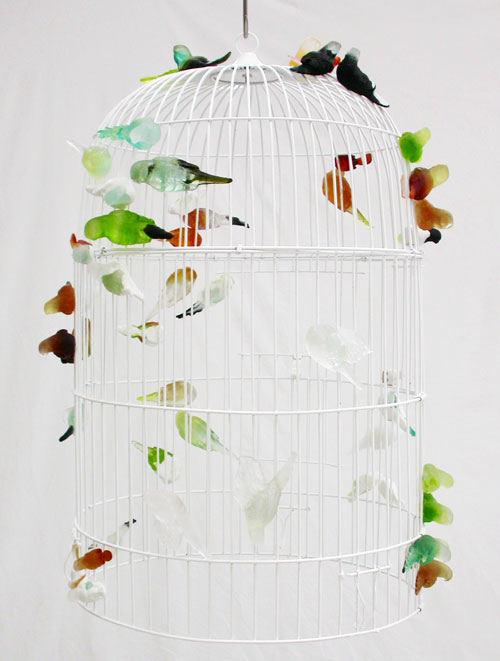 The group also has a great sense of (dark) humor and whimsy—this piece is called R.I.P.