kyoto snapshots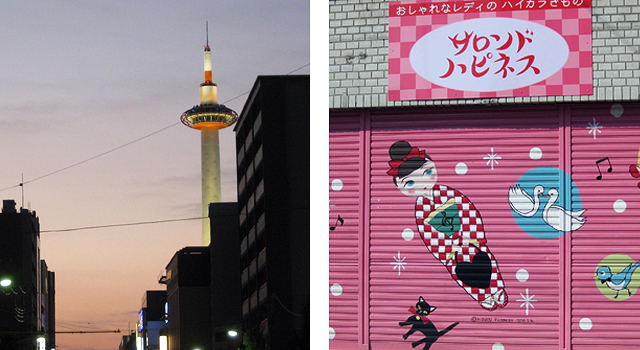 Curious architecture, origami, and thrift-shop finds.

This geisha was just chilling out at the Lawson's (a convenience store) counter, eating her ramen: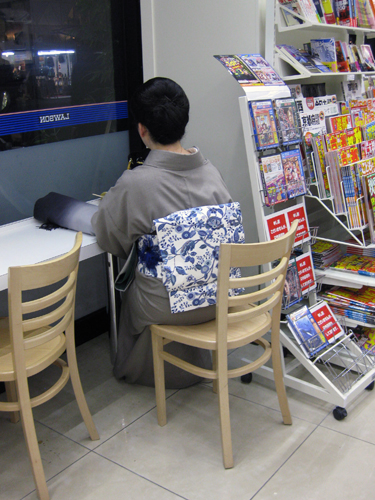 Presents Tanya got from a student tour group that wanted to practice speaking English with her (Santa and four-leaf clover—love it):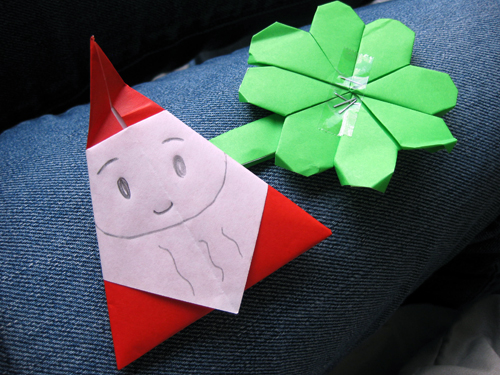 I found stacks of these old records in a thrift shop—I think they were soundtracks for old anime movies. The cover illustrations are amazing.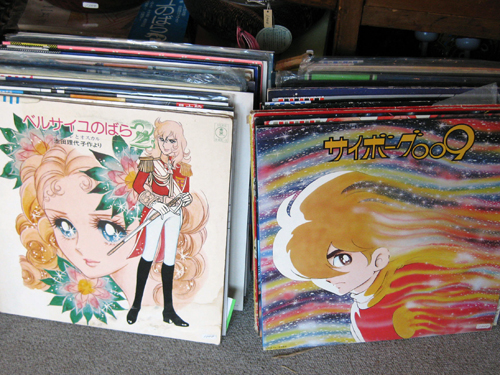 Cute painted store shutter: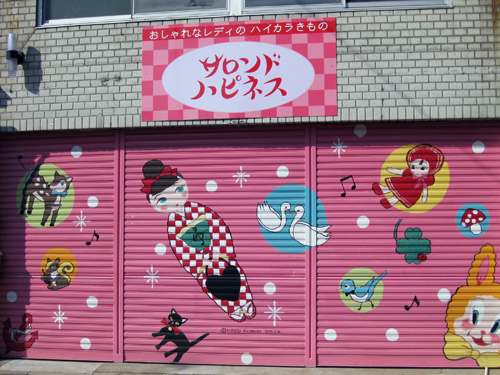 Funny statue outside an okonomiyaki ("Japanese pizza," which is similar to an omelet) restaurant: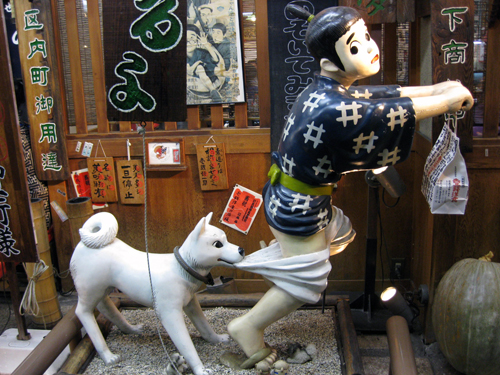 Very cool vine-covered house: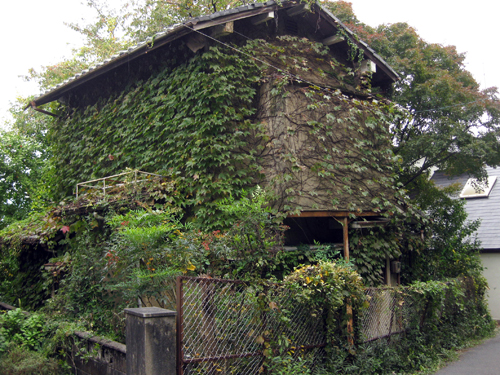 View of Kyoto Tower just after the sun set: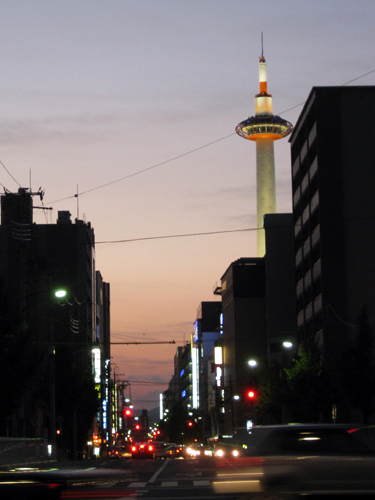 With these horoscope cards, you get your horoscope based on zodiac sign and blood type. Very scientific.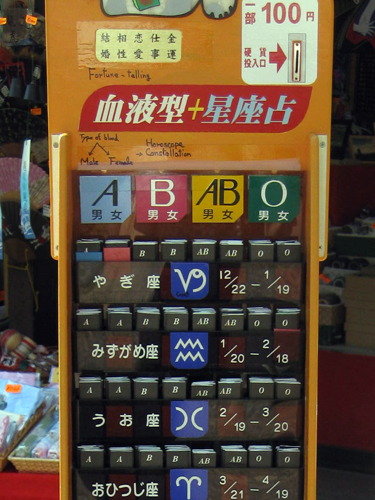 Crazy house on the Philosopher's Path: