le cirque: vintage french circus posters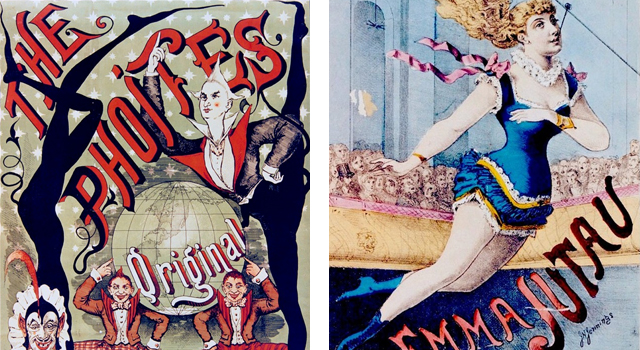 Today's obsession: this Flickr collection of late 1800s-early 1900s circus and theater posters. I love the flamboyant designs, bold colors, animated drawing style, and most of all, the absolutely ridiculous acts (I mean, The Marvelous Foot Silhouettist?).
My favorites below.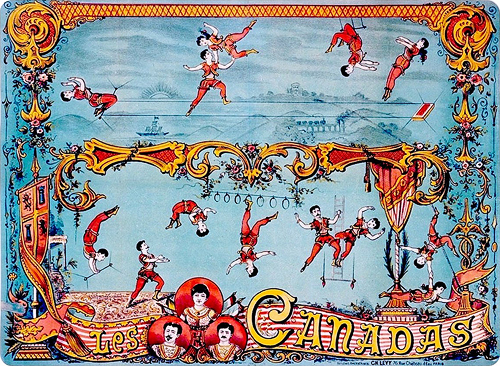 Dezano the Man Serpent and Ferry the Human Frog: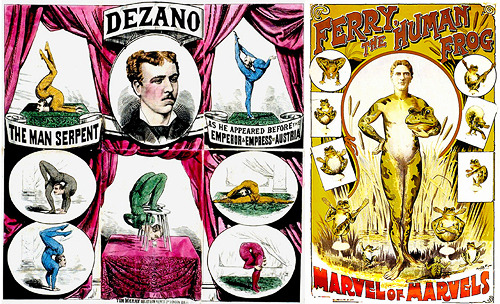 The Mysteries of French Masonry Unveiled, and Capitaine Costentenus, "Tattoed with 325 pictures of animals at the order of Yakoob-Beg, chief of the Tartars."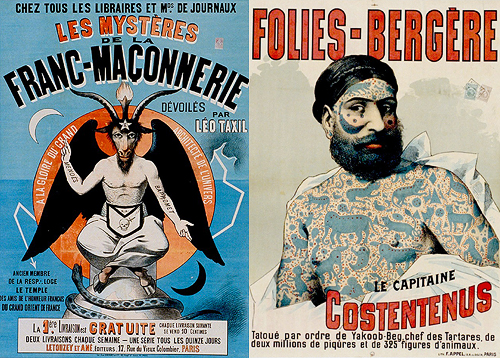 Love everything about this poster. The sinister-looking performers, the typography, the patterned background, the color choices…perfect.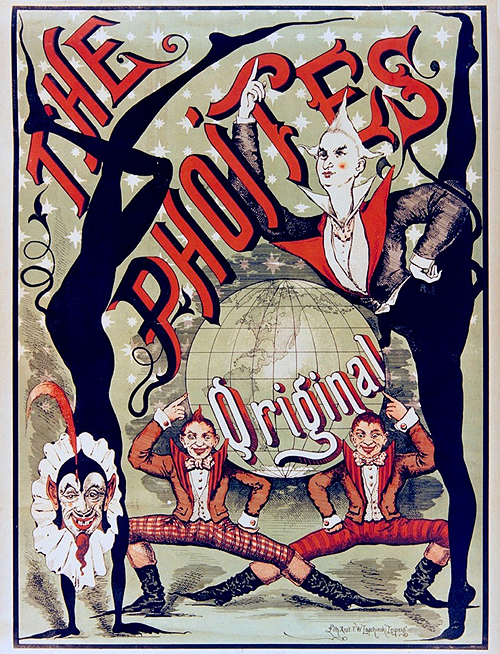 The talented Emma Jutau and Ethardo: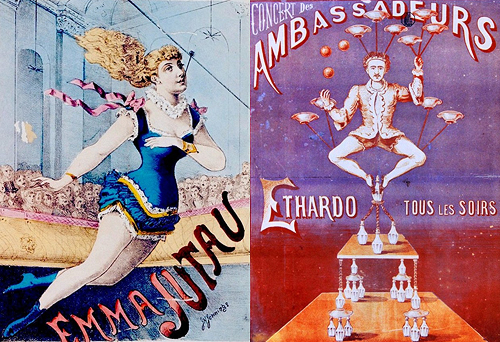 I wonder if these were real conjoined twins or just two girls in one dress: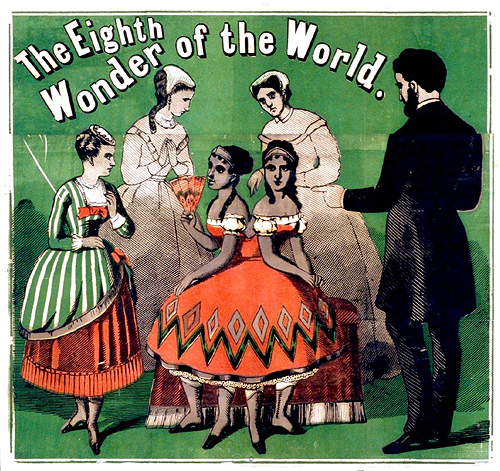 The Marvelous Foot Silhouettist and a mysterious Spider Lady. I would really like to have seen what the "Spider Lady" looked like in real life. A really small person curled up in a spider costume? Perplexing.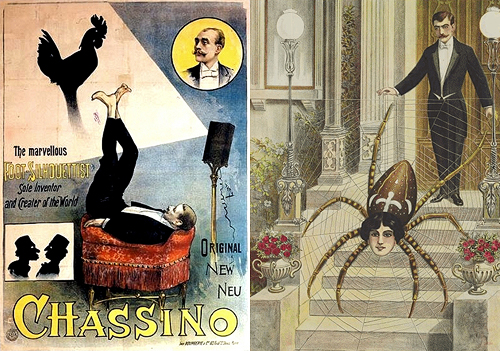 And another instance where I can't imagine what the actual act looked like. Or maybe little imps did carry off Zoe's lower half every night.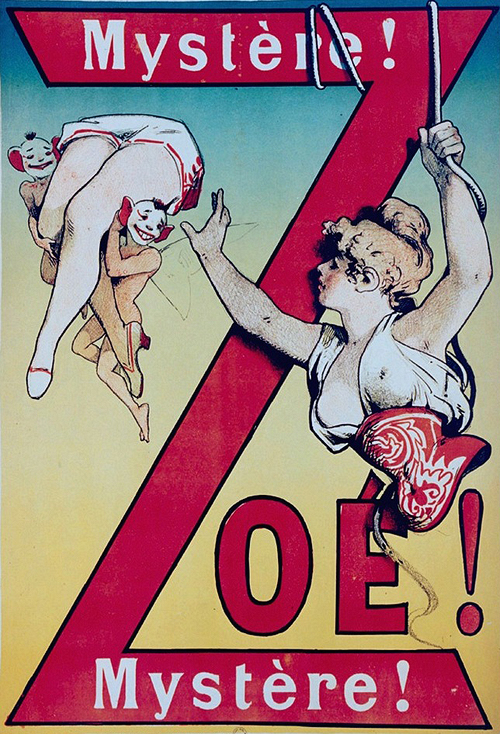 Ilka de Mynn and Gaspary the Aerial Gun: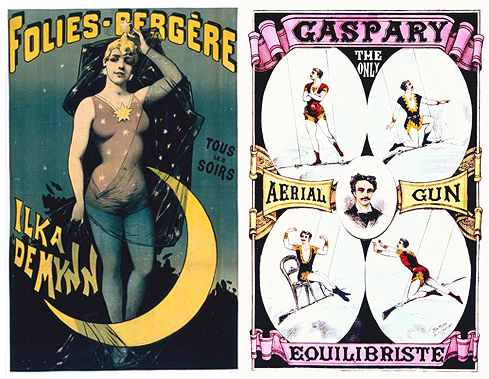 A lovely Mother Goose poster: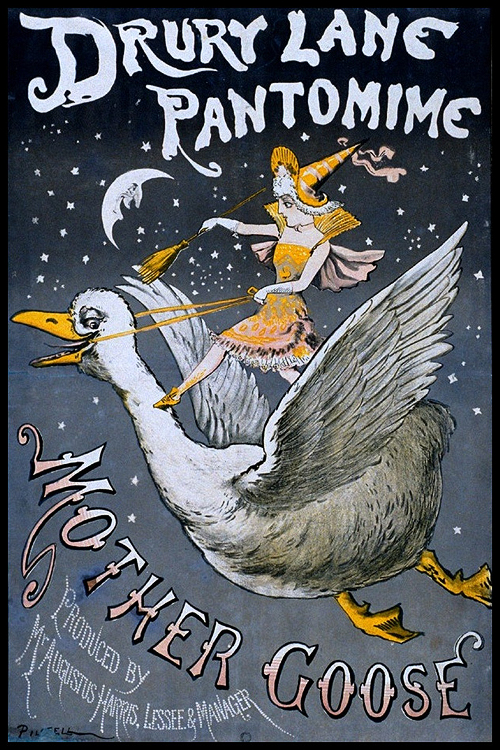 Check out DoubleM2's Flickr for lots more great vintage images.