mary katrantzou by erik madigan heck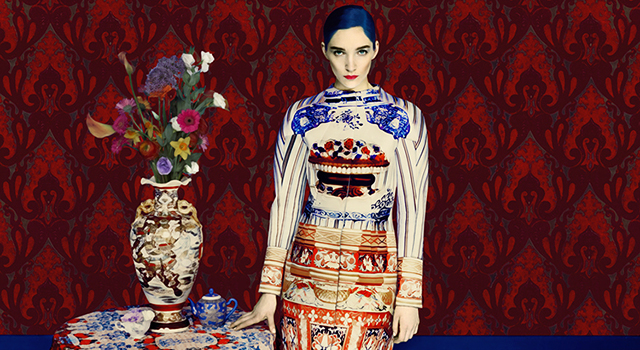 This series of photos by Erik Madigan Heck for Nomenus Quarterly beautifully showcases designer Mary Katrantzou's fall 2011 collection. Heck is the founder of Nomenus Quarterly, a limited-edition arts and fashion publication that at one point cost $6,500 an issue (very possibly still costs that much).

I'm not sure how I feel about that—I guess good for Heck for being able to finance his art?
The photographs, inspired by the paintings of Pierre Bonnard and Edouard Vuillard, are lushly detailed and intensely hued. Heck's elaborately customized sets and digital manipulation of the photos really complement Katrantzou's celebrated virtuosity with print. Of his work, Heck says "[…] I am trying to flatten the space between photography and illustration, by eliminating photographic elements and painting on different surfaces and colors in post-production, attempting to move closer towards painting itself, in process and form." Heidi Bivens styled the shoot, Janice at Ford modeled, and Shaun Kato Samuel designed the sets.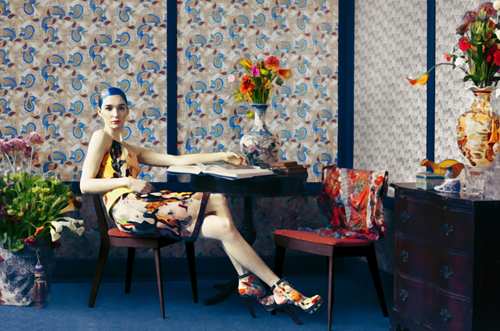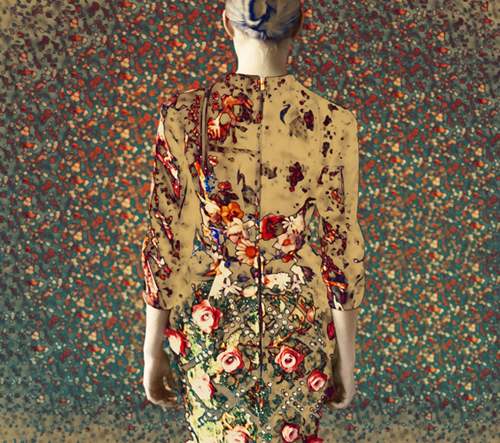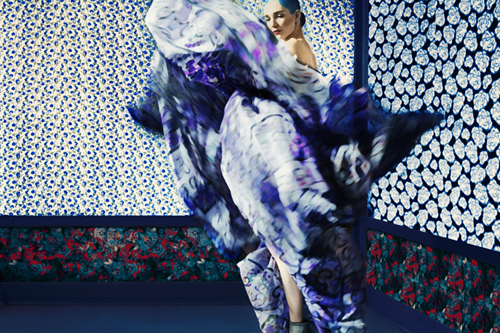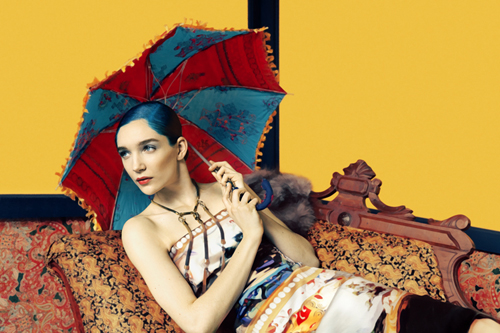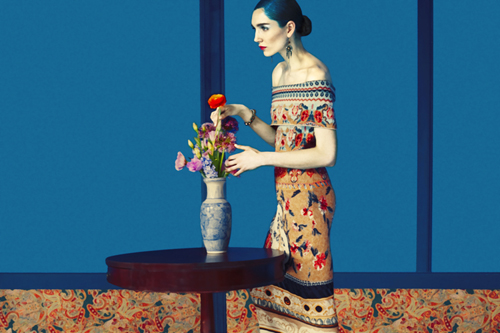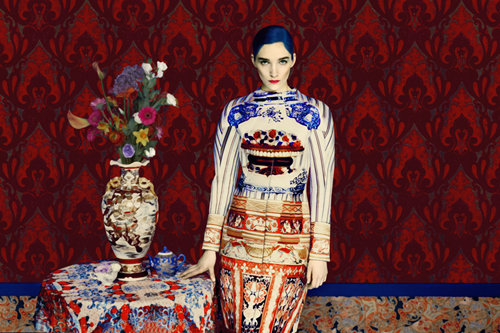 See the whole editorial at Nomenus Quarterly's website.