more book covers by coralie bickford-smith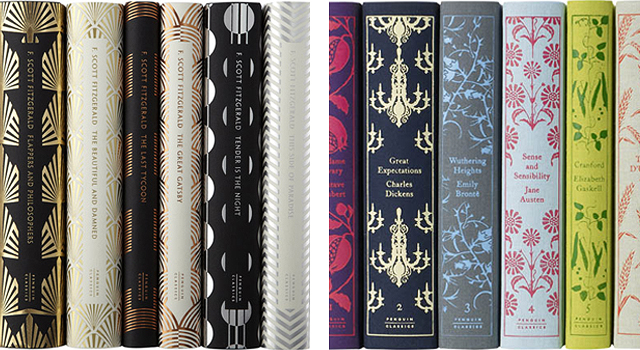 Yesterday I posted about Coralie Bickford-Smith's beautiful covers for Penguin's Great Food series. Bickford-Smith has also created many other visually striking book cover designs for Penguin, from the starkly dramatic Gothic Horror collection to the cheeky, retro Boys' Adventure series. Her work combines a clean, modern graphic design sensibility and offbeat, old-fashioned patterns and design elements.

Her covers are meticulously composed, but the end result always feels effortless. Some of my favorites:
For this collection of six F. Scott Fitzgerald books, Bickford-Smith created metallic art deco covers that are slick and nostalgic at once. Very fitting.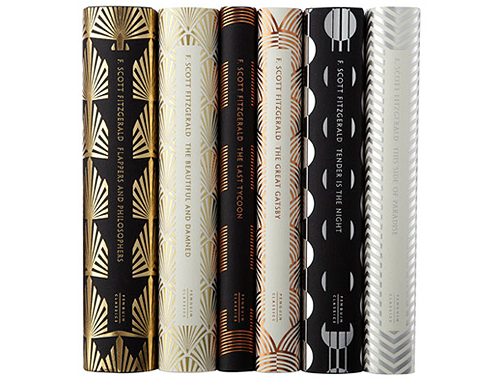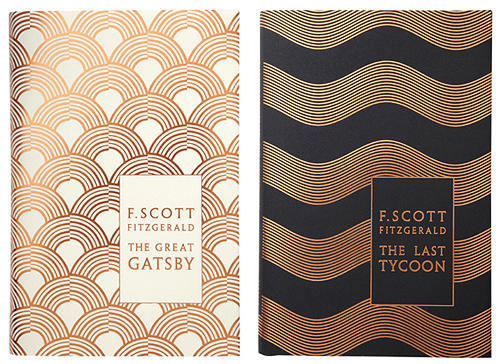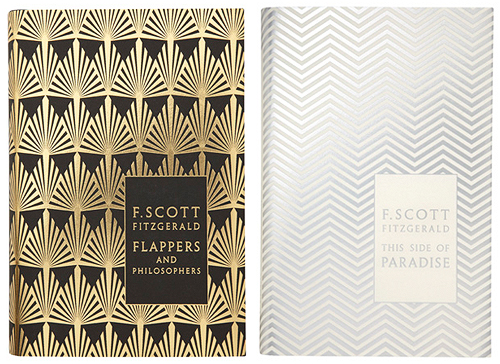 Bickford-Smith also designed the covers for the immensely popular Penguin Classics hardcover clothbound series. The charming, whimsical patterns designed for each book are stamped on linen cases. The first set of 10 books was released in 2008, and the collection has been growing ever since. Designsponge has a great interview with Bickford-Smith where she talks about her process and inspirations for the series.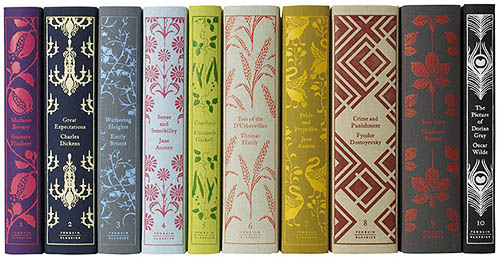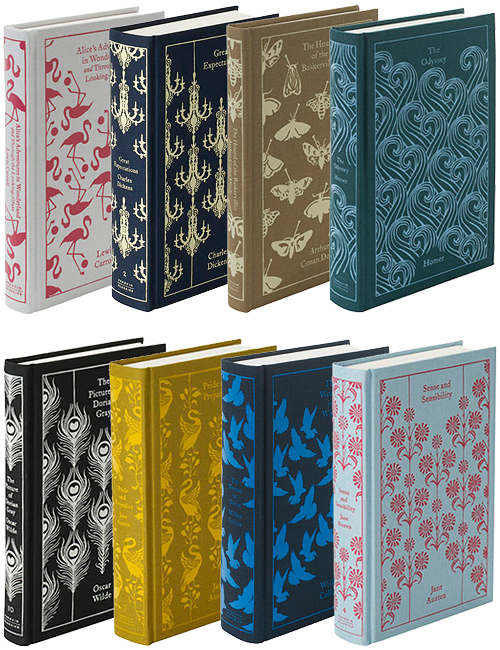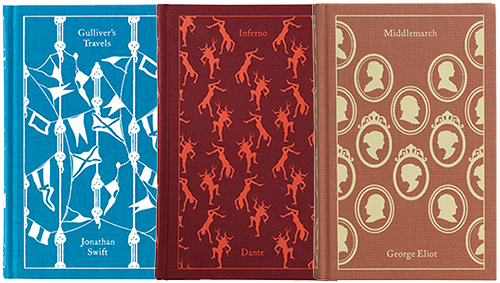 Titles from Penguin's Gothic Horror series. Love the color scheme: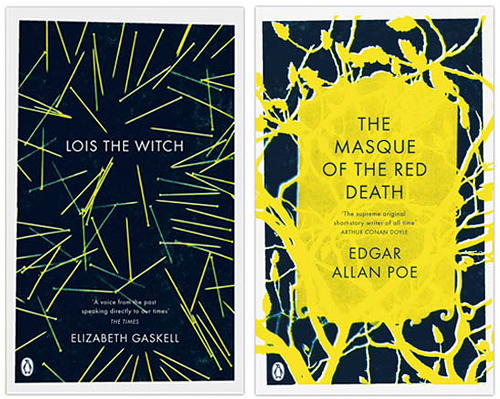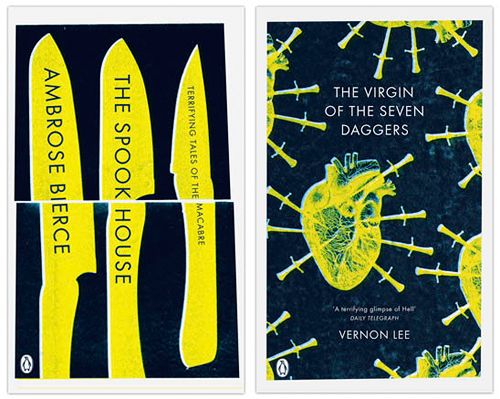 Fun, day-glo pulpy covers from the Boys' Adventure series: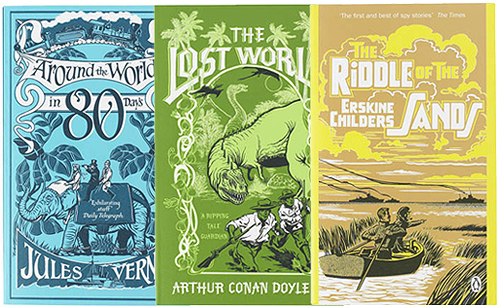 The Arabian Nights (a three-volume set):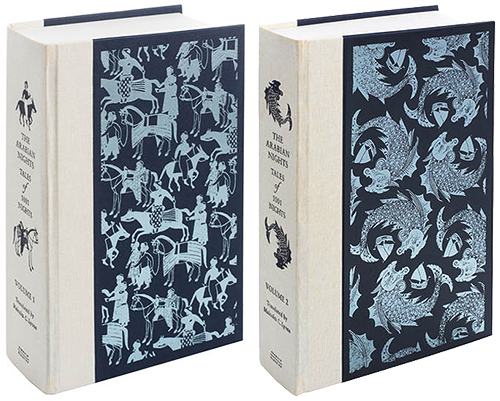 See all of Bickford-Smith's work at her website.