photography: the incisive art, with ansel adams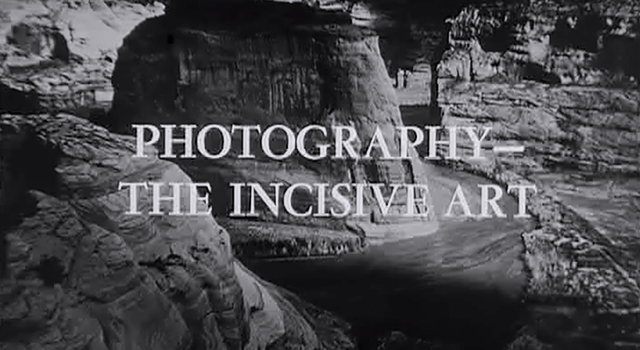 There is some truly wonderful stuff in the archives at THIRTEEN, and luckily, for their 50th anniversary, they've released some of it online. This 1962 program, Photography: The Incisive Art, follows Ansel Adams as he captures the magnificent landscapes of Yellowstone.
He reflects on the relationship between art, beauty, and nature, and the inimitable quality of autumn light in Yosemite. A lovely, pensive film—watch it here.