seoul design fair, part 2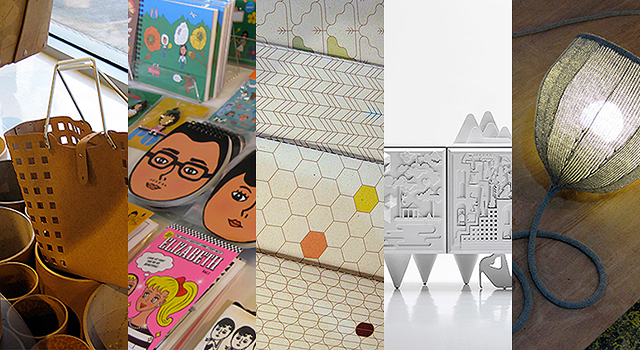 Some more cool finds from the Design Fair. Delicate, sleek 360 Lighting by Easter Egg.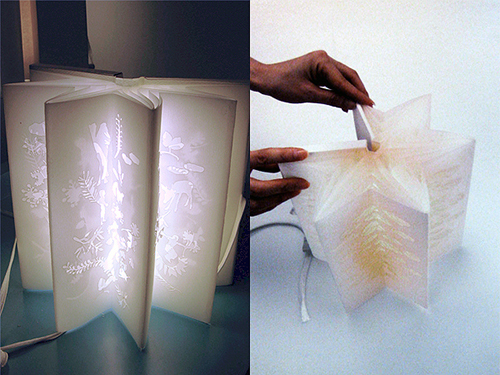 "Ray" knitted pendant light by Ilot Ilov: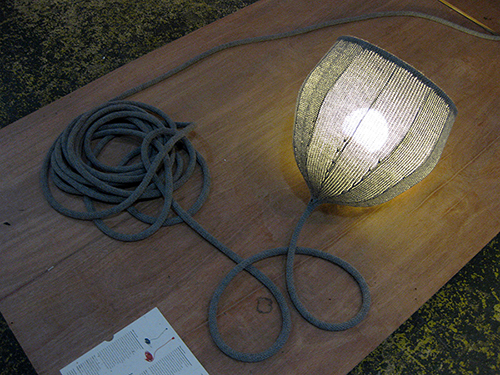 This packaging design project in the Hoseo University Department of Visual Communication Design show was awesome. The condom packages look like clothes on hangers, and they open up to be creepy little men. Fabulous!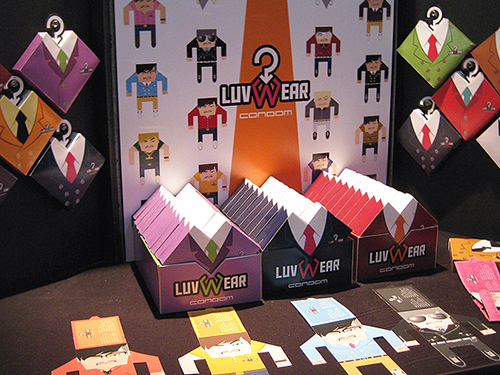 Beautiful tea set with crazy handles: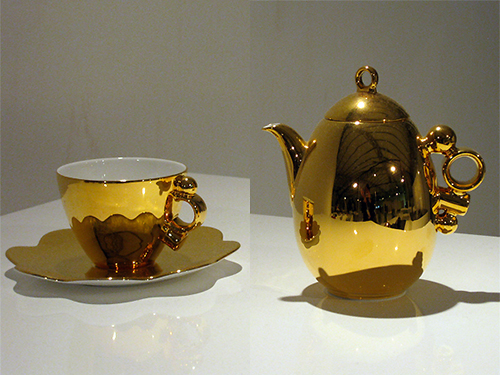 Great cut paper shadowbox artwork in the Tsinghua University Graduate Exhibit: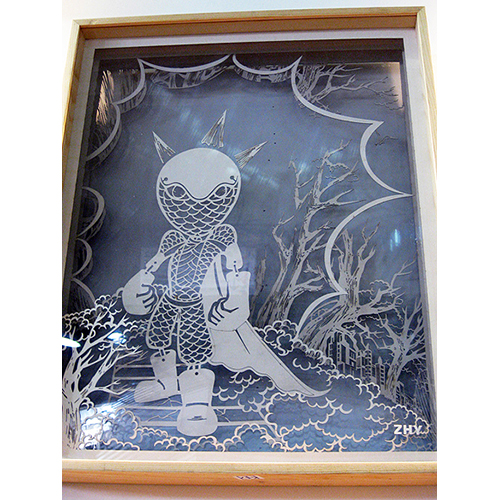 This chair is stark but whimsical too!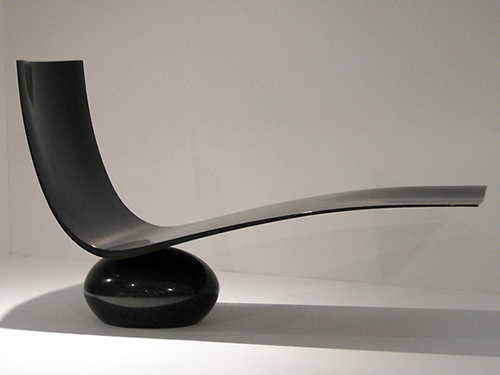 The main Design Fair took place in the Seoul Olympic Stadium, which was an interesting choice of venue. There was lots of space, but the main pavilions looked a little lonely by themselves on the field—everything else was in the covered parts of the stadium. There were also four Design Clusters hosting various events around the city. I checked out the one at the Dongdaemun Design Plaza & Park. The DDP is a really cool complex designed by Zaha Hadid. I really liked the design, although it's a bit controversial because Hadid designed it without ever visiting Seoul, and some people feel it doesn't acknowledge the city's traditional architecture. The Design Fair exhibit at DDP focused on environmentally-conscious design. Some highlights:
I don't bike, but the "Carrie" bicycle basket by Marie Louise Gustafsson makes me really, really want to: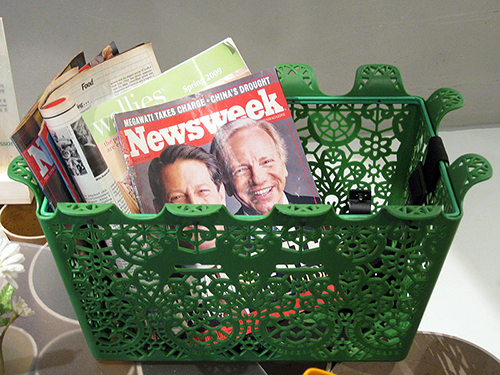 Very cool speakers by Origaudio: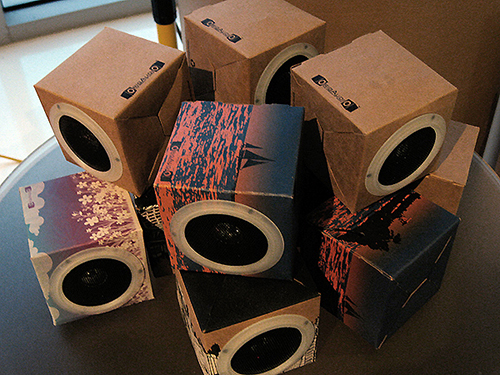 I absolutely love these structured totes. I wish I hadn't forgotten to get the designer's name, since I would definitely buy one of these bags:

This mug by Birthday is a little depressing/heavy-handed, but still a creative design: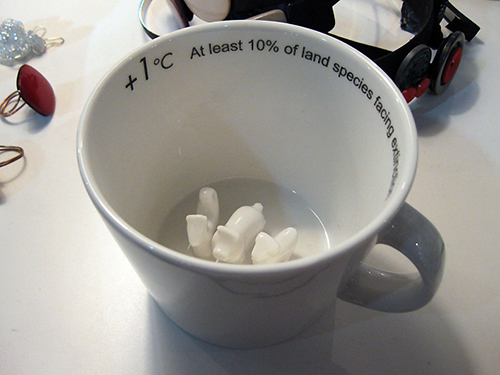 Okay, fin. Hope you enjoyed the coverage! Leaving Seoul for Beijing tomorrow, where I'll relax and catch up on my tv shows and blogging. And sort through my hundreds and hundreds of photos—when I travel solo, no one is there to curb my excessive photo-taking habits. More posts to come!