sergei mikhailovich prokudin-gorskii's photographs of the russian empire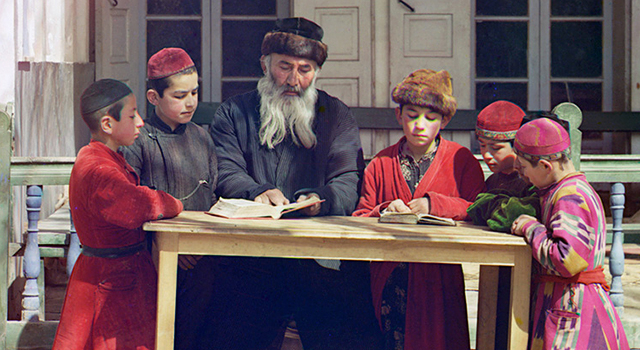 These photographs by Sergei Mikhailovich Prokudin-Gorskii (1863-1944) are enchanting and fascinating. In 1909, with the support of Tsar Nicholas II, Prokudin-Gorskii embarked upon a photographic survey of the Russian Empire.
Traveling in a special railroad car provided by Russia's Ministry of Transportation, he captured a country and a people perched between two eras. His photographs vividly depict medieval churches, industrial projects, and sweeping landscapes. His portraits highlighting Russia's extraordinarily diverse population and rich cultural heritage are especially compelling. The images are somewhat haunting—it's jarring to see color photographs of people staring out at you from so long ago.
To produce color photographs, Prokudin-Gorskii used a specialized camera to take three black and white photographs in a row, with red, green, and blue filters. The images were later combined in order to create almost true-to-life colors. The Library of Congress purchased the original glass plates in 1948; see below for some of my favorite photographs. You can learn more about Prokudin-Gorskii's photographic survey here.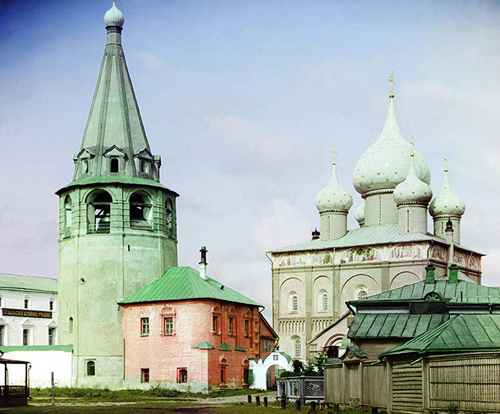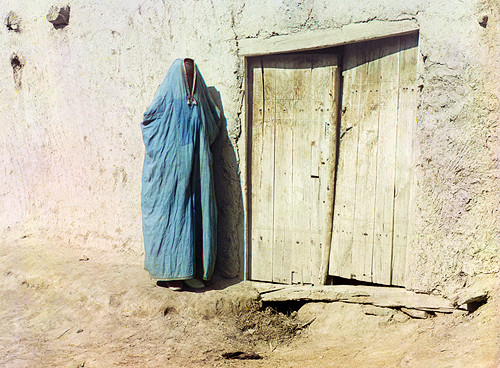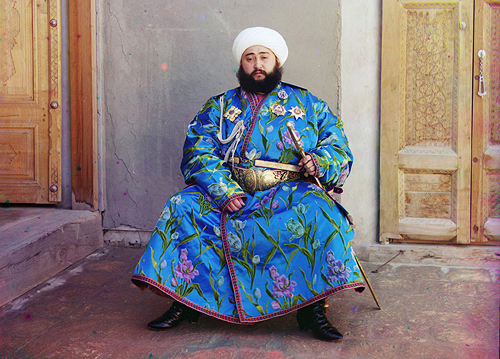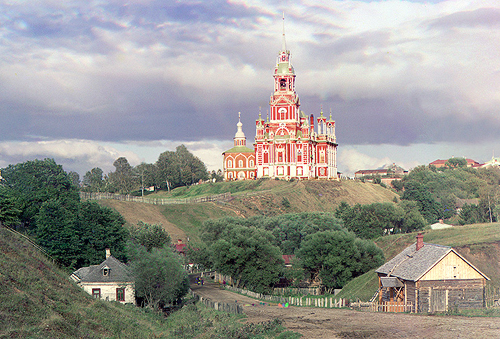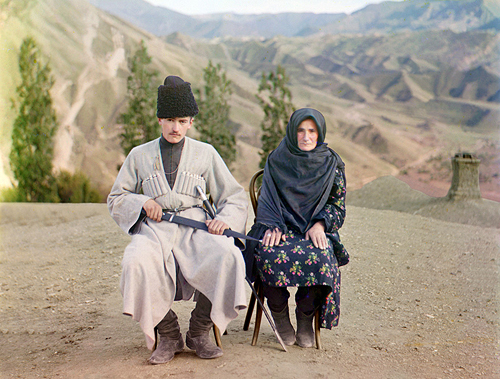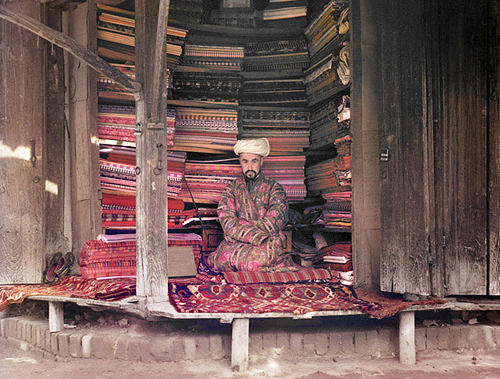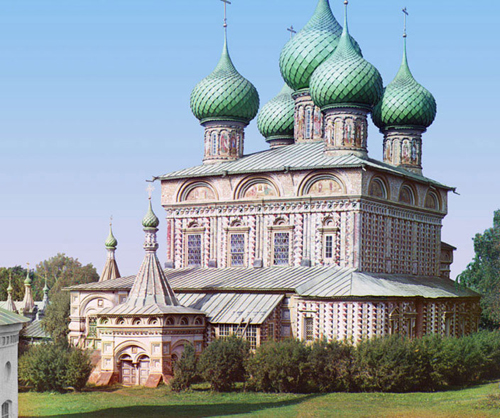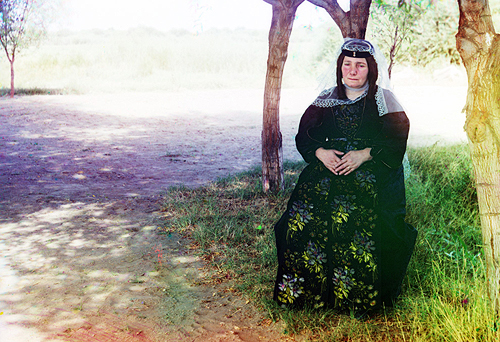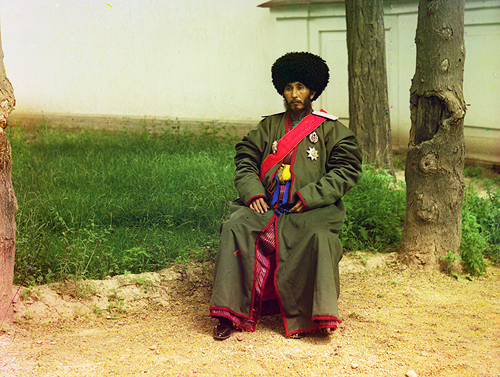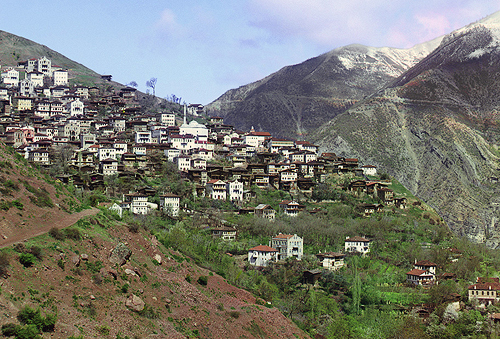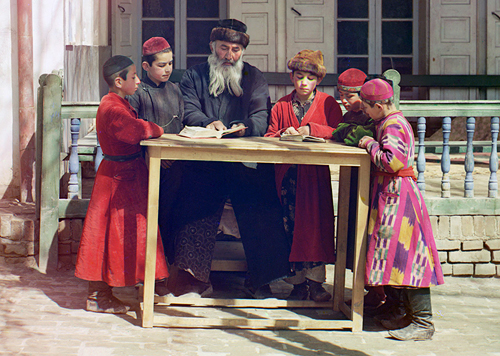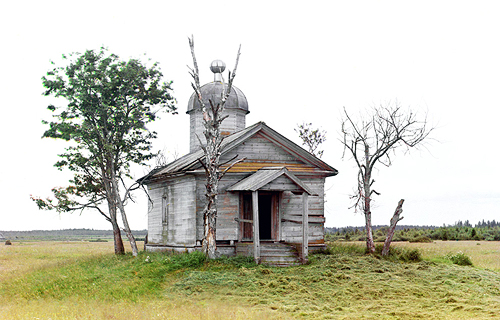 {via Boston.com}