"spomenik" by jan kempenaers: yugoslavia's forgotten monuments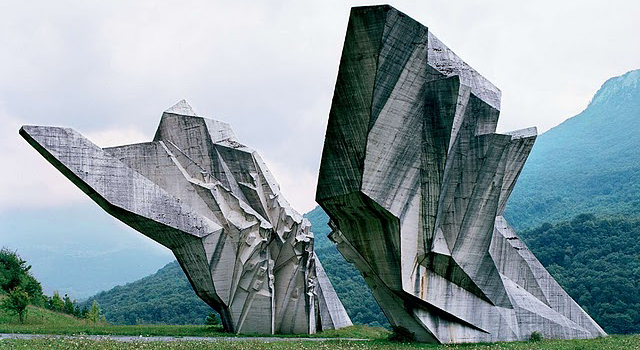 These imposing, space age, Halo-esque structures are monuments of former Yugoslavia's Socialist Republic. For his project "Spomenik: The End of History," Belgian photographer Jan Kempenaers spent three years traveling around the Balkans to capture the forgotten structures. During the 60s and 70s, the Yugoslavian government commissioned hundreds of monuments ("Spomeniks"), built at sites of WWII battles, concentration camps, and cemeteries.

They were intended to commemorate shared experiences of national loss and suffering, and to represent the power of the new republic and unify the people of Yugoslavia around a common history. The Spomeniks drew millions of visitors in the 80s, but after Yugoslavia's violent dissolution, they were abandoned and forgotten.
Kempenaers' photographs are striking and mysterious, the severe concrete shapes stark against picturesque mountain landscapes. The images evoke other compelling tensions as well: the futuristic design of the monuments in contrast to their current dilapidated state, and the social history of the structures in contrast to their impersonality and lack of emotional or cultural markers. Ultimately, we see the evolution or disappearance of the monuments' original political and social message, overtaken by a purely aesthetic appreciation of sculpture. Some of my favorite photos: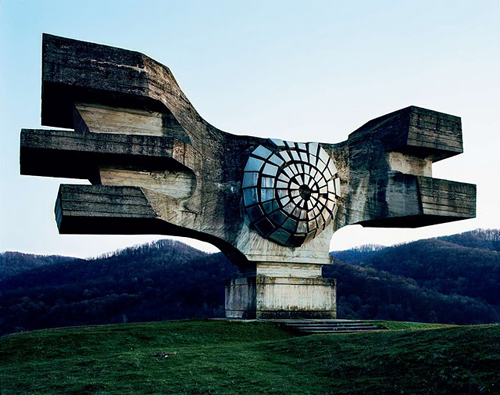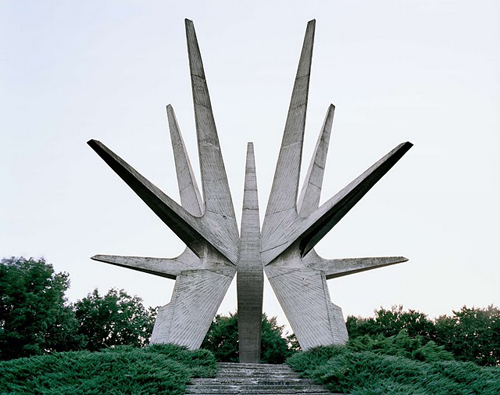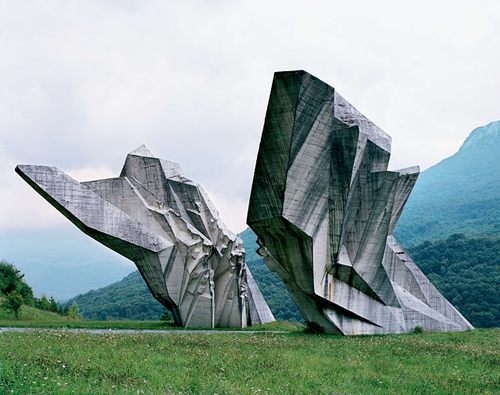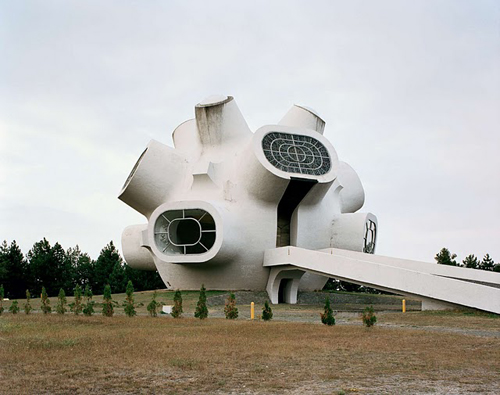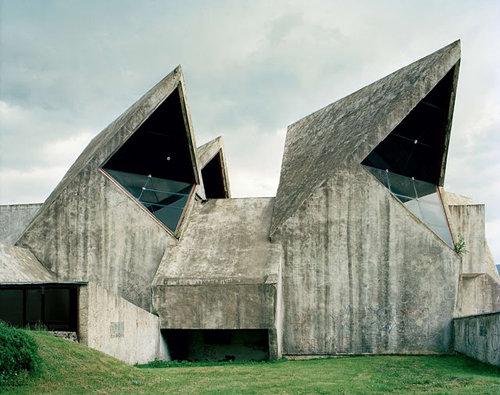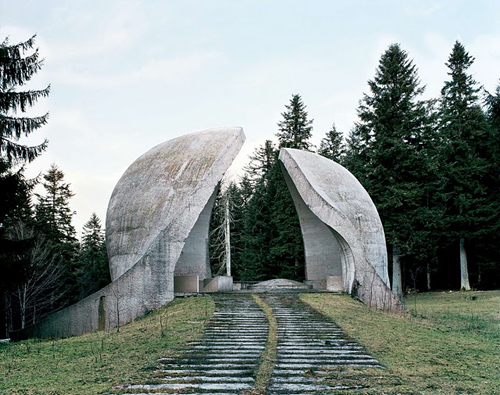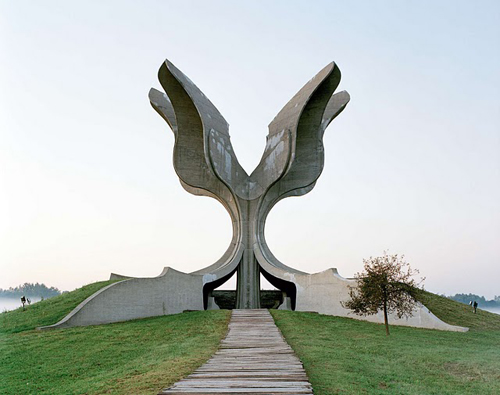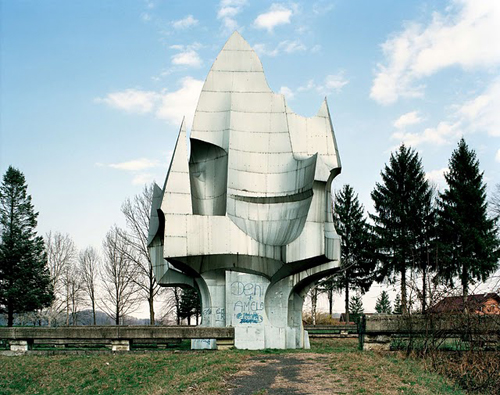 This article has a lot more information about the history of the Spomeniks.
"Spomenik: The End of History" was exhibited at BAM (The Flemish institute for visual, audiovisual and media art) in 2007 and published as a book in 2010. You can look through the whole book here.
{found via The Fox Is Black}