tokyo snapshots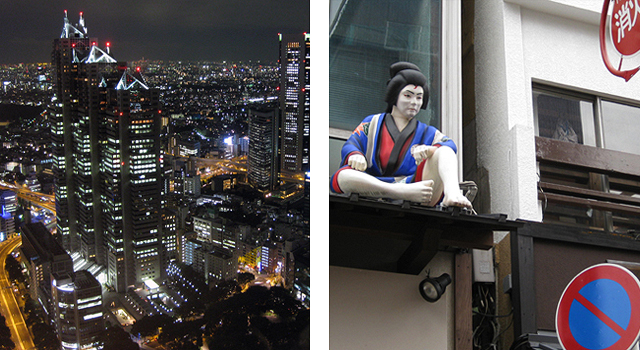 Fortune-telling, scenic views, and mysterious nightlife.

View of Tokyo from the Metropolitan Government Building in Shinjuku (the twin observatories are on the 45th floor):

"Mysterious," a "Neo Tokyo Fooding Bar." Mysterious, indeed.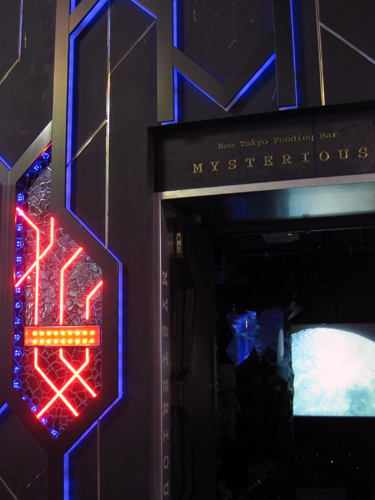 Spy Girls Karaoke. Not sure exactly what's going on here, but I like it.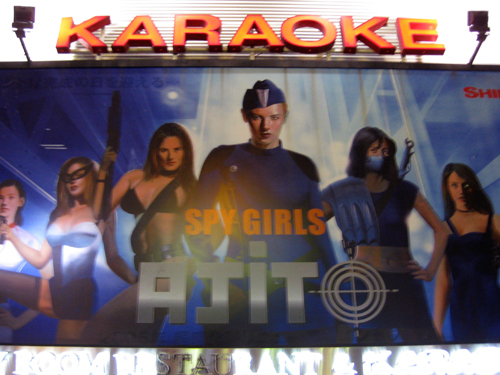 Saw this statue on an awning near Sensoji Temple. Love how creepy/awesome it is: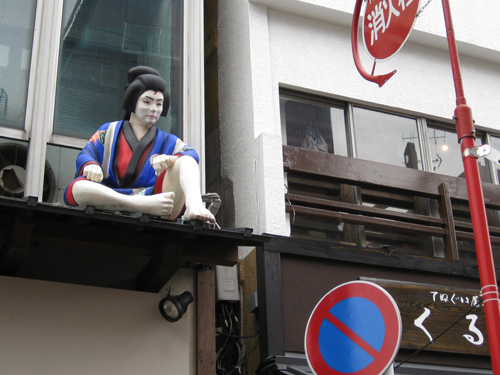 At Sensoji Temple, you can get your fortune told (in English, natch)—you shake the metal canister until a stick with a number comes out, then you go to the drawer with that number and pull out a sheet of paper with the fortune on it.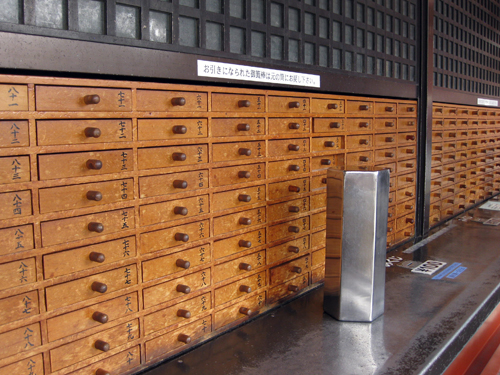 My fortune:
No. 94 – Good Fortune
Be careful in what they say when they are drinking.
You had better get in touch with and associate with your superior, otherwise something bad will happen to you.
If you are obedient to your master, your wish will come true.
Gradually you will be happy with a wide aquaintance.

*Your wish will not be realized.
*The patient will not get well so soon, but escape death.
*The lost article will be found.
*The person you are waiting for will come soon.
*Building a new house or moving is not so good.
*It is no good to make a trip.
*Marriage and employment are not good.
…Awkward, especially that whole "employment = not good" thing.
At Meiji Shrine in Harajuku, there are detailed instructions for writing down your prayers. Especially love the "with reports duly made to the deities" wording: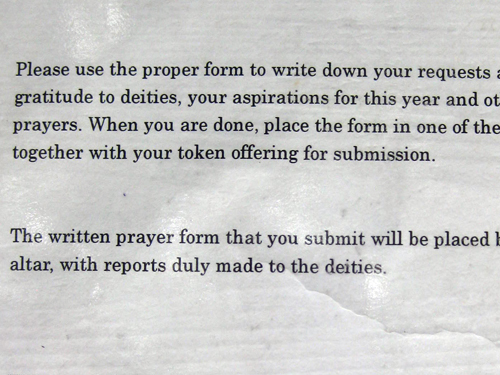 Prayers fall into the following categories: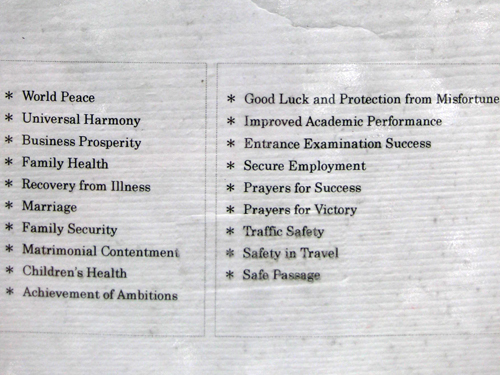 There are tons of arcades filled with claw games (not sure what the technical term is). You can even win Pringles!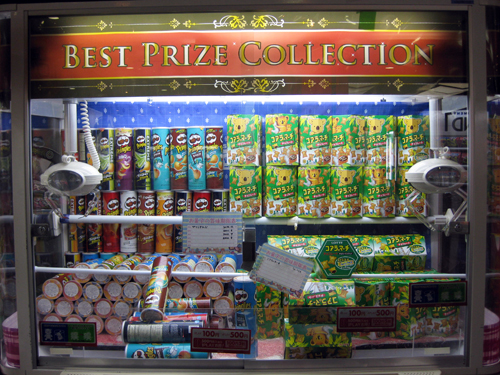 View of Mount Fuji on the train ride to Kyoto: