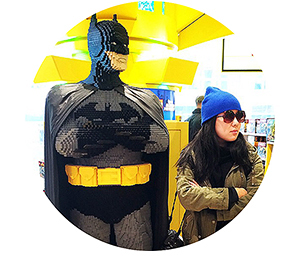 Hi! I'm a documentary filmmaker and new media consultant based in Los Angeles. I recently graduated from MIT's program in Comparative Media Studies, where I wrote my master's thesis on location-based media, participatory documentary, and augmented reality.
As a freelance filmmaker, I produce, shoot, and edit nonfiction media—from 360 videos to award-winning feature documentaries—for a wide range of clients, including The New York Times, PBS, Art21, Mozilla Foundation, Futuro Media Group, and MIT List Visual Arts Center.
I also consult on interactive and multiplatform projects, research emerging technologies for the MIT Open Documentary Lab, and write about documentary, new media storytelling, and AR/VR for outlets including Indiewire and Immerse.
I'm passionate about art, pop culture, speculative fiction, social justice, and The Fast and the Furious. I am always interested in contributing to exciting new projects, so don't hesitate to get in touch.