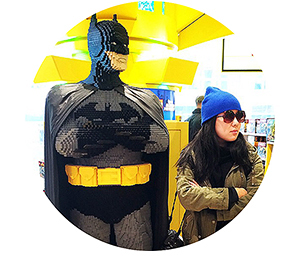 Hi! I'm a documentary filmmaker, researcher, and multimedia producer. I recently graduated from MIT's program in Comparative Media Studies, where I wrote my master's thesis on location-based media, participatory documentary, and augmented reality.
I consult on interactive and multiplatform projects, research emerging technologies for the MIT Open Documentary Lab, and write about documentary, new media storytelling, and AR/VR for outlets including Indiewire and Immerse.
As a freelance filmmaker, I produce, shoot, and edit nonfiction media—from 360 videos to award-winning feature documentaries—for a wide range of clients, including The New York Times, PBS, Art21, Mozilla Foundation, Futuro Media Group, and MIT List Visual Arts Center.
I'm passionate about art, pop culture, speculative fiction, social justice, and The Fast and the Furious. I am always interested in contributing to exciting new projects, so don't hesitate to get in touch.