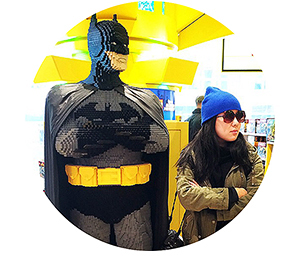 Hi! I'm a documentary filmmaker and multimedia producer. I'm currently a researcher at the MIT Open Documentary Lab and a Master's candidate in Comparative Media Studies. I'm particularly interested in new and hybrid forms of nonfiction storytelling, including immersive, location-based, and collaborative approaches.
Previously, I've worked on award-winning documentary projects for PBS, WGBH, WNET, Futuro Media Group, Ambrica Productions, and International Channel Shanghai.
I received a B.A. from Brown University with a double major in Visual Arts and International Relations.
I'm passionate about art, design, pop culture, fantasy and science fiction, emerging media technologies, social justice, and travel. I am always interested in contributing to exciting new projects, so don't hesitate to get in touch: